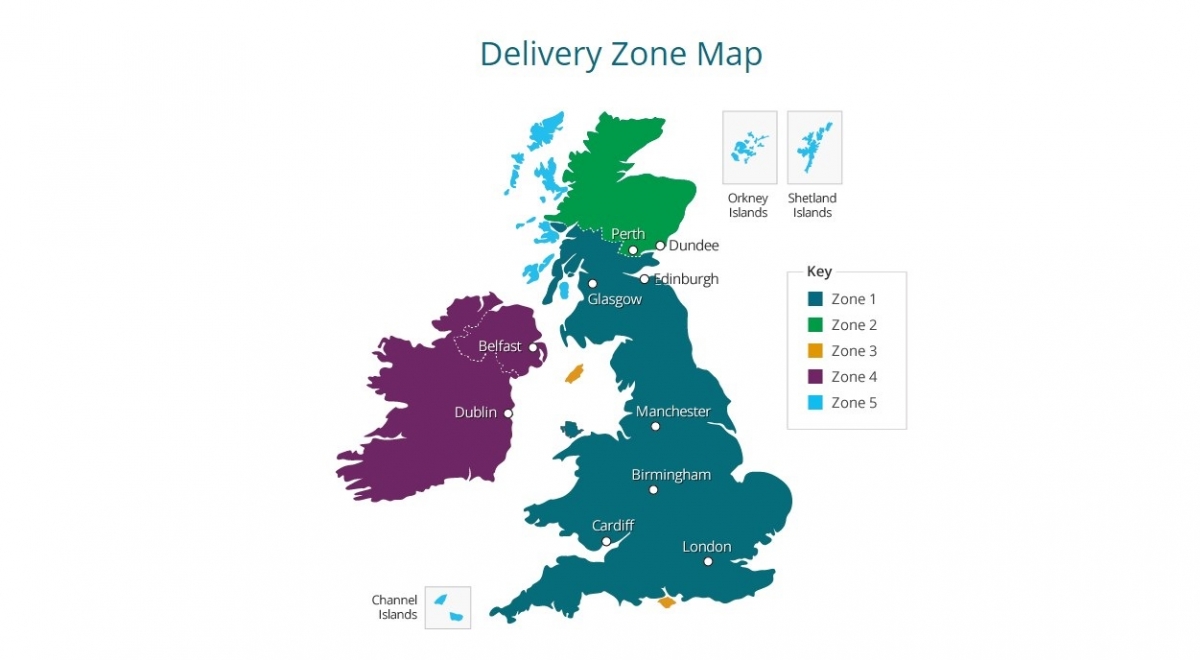 Delivering in The UK and Ireland.
We offer shipping to all parts of the world.
Within the UK we deliver to the following places:
England, Scotland, Wales and Northern Ireland. We also deliverto the Republic of Ireland.
In Europe we deliver to most countries:
These include the usual mainstream destinations as well as the Aland Islands, through to Spanish provinces including Andorra, Gibraltar and the Canary Islands. We deliver north to Iceland, Svalbard & Jan Mayen. Deliveries in Switzerland include Liechtenstein, and to the east we deliver to Turkey.
Rest Of The World Delivery includes:
Greenland, The Ukraine, The USA and Canada, Russia, Qatar, Saudi Arabia and the United Arab Emirates and South Africa.
Don't see your country on the list?
Please contact us to find out if we deliver to your country. We deliver almost everywhere so there is a very good chance that we will! Contact us at: customersupport@houzzera.co.uk if your destination country is not mentioned above.
Delivery Costs
The cost of delivery will depend on the size and weight of the parcel to be shipped. To find out your shipping costs, simply complete your order and fill in your delivery address detail and the best courier for delivery will be identified, the size and weight of the delivery will be calculated and the shipping cost will be shown.
Delivery Dates
If your items are ready for delivery and in stock most International orders will be delivered in approximately 7 weeks or more.
Delivery of the Order
Every attempt will be made to deliver your order to the front door. However, our delivery drivers are not insured to enter your property with goods so make sure that, if necessary, you have made your own arrangements to have people on hand to help you get your parcel inside. Usually 3rd party couriers are used to fulfill our deliveries that only make kerbside deliveries. For this reason, we deliver your order to the first and outer front door. An assembly and handyman services (to get your furniture inside an apartment or a house) are not included. If you need such services we can definitelly provide them but at extra cost.
Delivery will be made between Monday to Sunday and you will be notified about the day and time of delivery ahead of time.
For any further information please contact us on: +44 (0) 208 952 63 22 and we will do our best to advise you.
Alternatively, you can write to us at the following address:
153 The Parade High Street,
Watford, Hertfordshire, UK,
WD17 1NA.