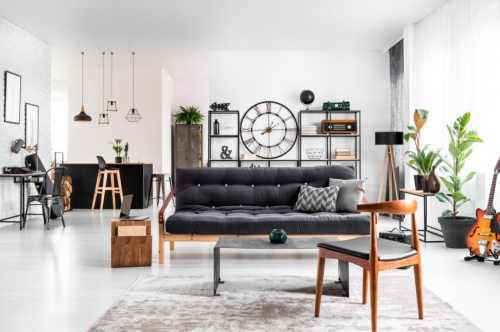 There is the old saying that a man's décor is often in need of a women's touch. It's time we put it that to bed!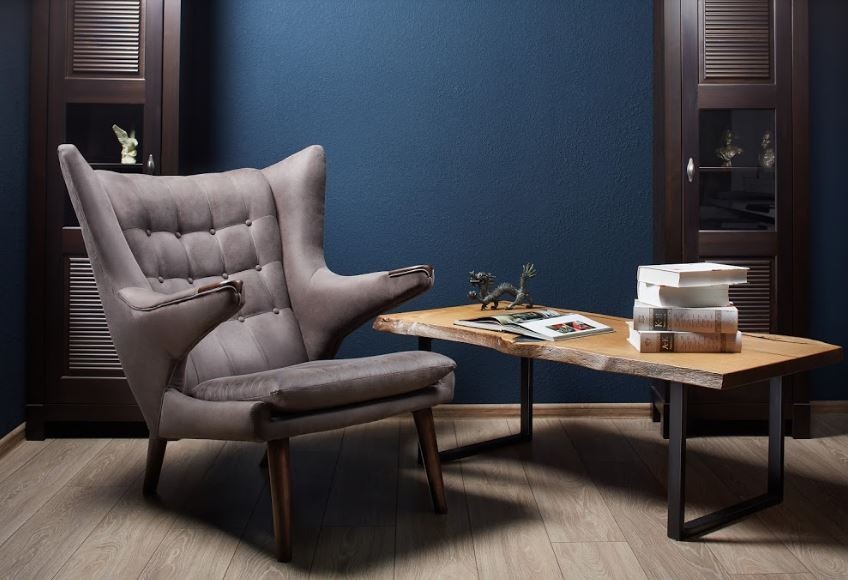 Dark colours, bold accessories and geometric shapes are just some of the features that encapsulate masculine décor. Labelled masculine for its strong character this décor trend is striking, stylish and emerging through homes of both men and women alike.
We are going to take a look at three elements of masculine décor that should be considered whether you are looking for a strong stylish look for your living room, bedroom, office or the "man cave" is due an overhaul. 
Here are a few sure-fire ways to make a space ooze masculinity and panache.
1. Masculine Colours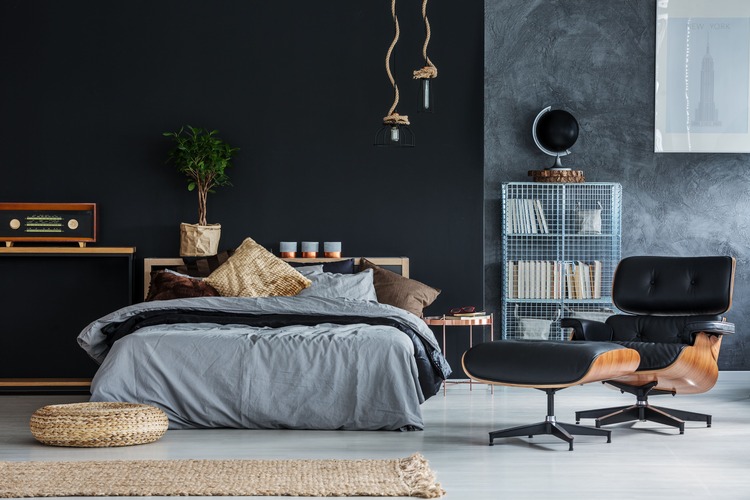 It is unlikely that a man will be drawn to pale feminine tones of pink, lemon and mint preferring a strong dark colour. Luckily dark colours look amazing and deliver instant sophistication. Black is a firm favourite for the bold amongst you, however a dark grey is a perfect alternative creating a strong colour that is slightly less severe than black.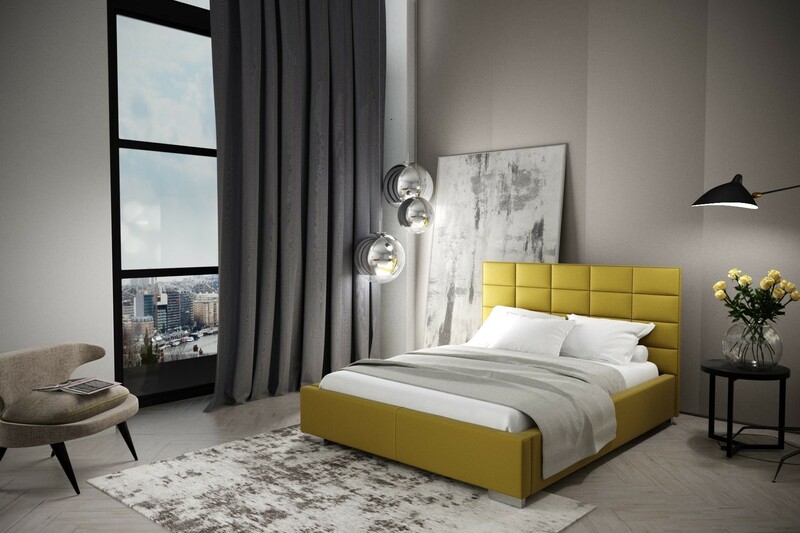 Navy blue is also a gorgeous colour choice for any space. Whatever deep colour choice you prefer always add a pop of colour here and there. A rug, cushions, artwork all work well to break up the colour that alone could be a little overwhelming. A bright colour against the dark backdrop stands creates a striking focal point, we love vibrant yellow. For a classic look that will never go out of fashion monochrome is a great choice. The contrast of black and white is an eye-catching solution for your masculine décor.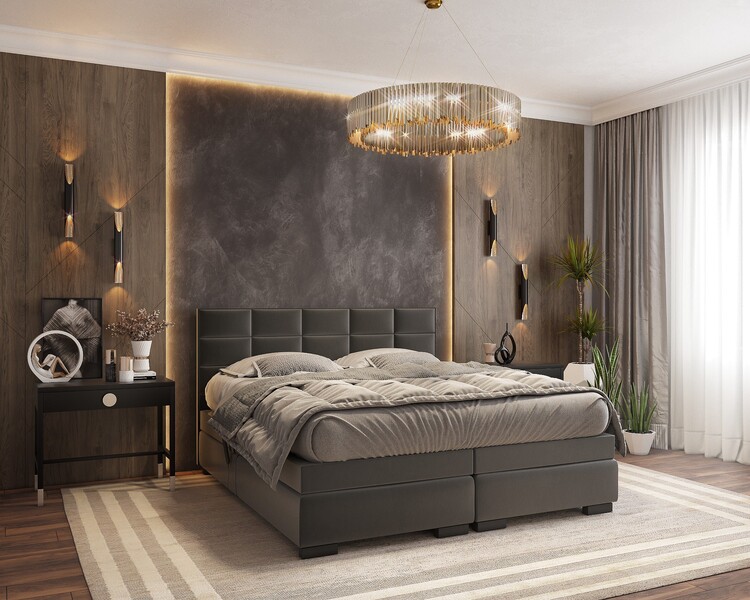 2. Leather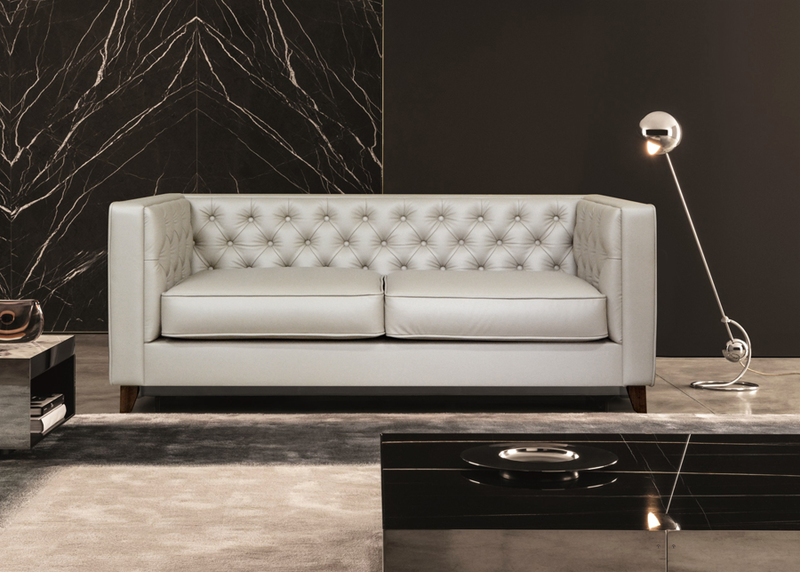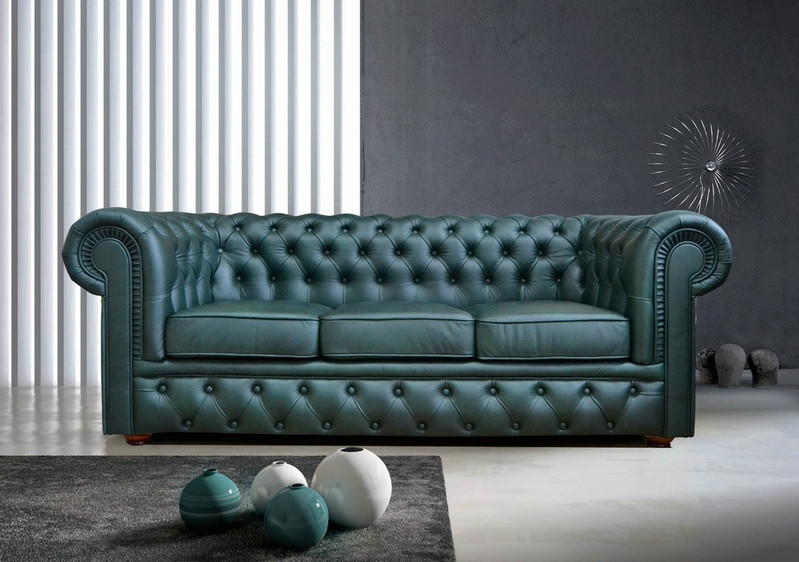 It may be a bachelor pad cliché but leather is a wonderful masculine choice. A stylish leather chair, sofa or bed is "the" centrepiece for a masculine room whether it is a living room, bedroom, "man cave" or a study. A good quality chair or sofa is a timeless addition to any space. Available in an array of colours and textures leather can be either dark and mysterious or add colour and interest to the space. Its hardwearing nature means that once chosen it is likely to be with you for a long time so a sensible choice may be a colour that is likely to stand the test of time such as black, grey or brown. 
 
3. Geometry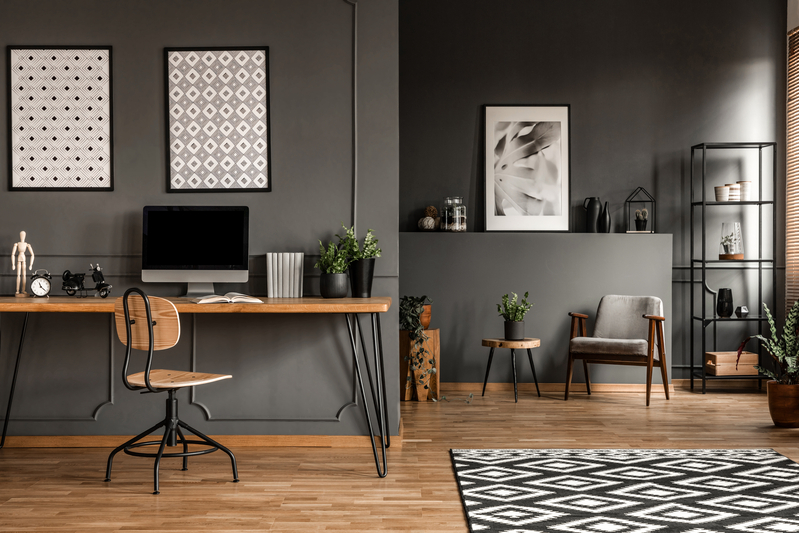 There are so many wonderful shapes and patterns out there to add interest to a room. One that stands out as being more masculine is geometric shapes. The simplicity of the angles complements the less is more philosophy that lies at the heart of masculine décor. You can introduce geometric shapes into a room in many ways. For a bold statement a stunning wallpaper transforms a feature wall or if you feel inclined a bold geometric pattern painted onto a wall looks effective, is easily achieved and you can design it to be unique to you. A large geometric rug looks amazing, by keeping the rest of the room fairly plain the rug stands out as a lovely feature. This can also be used to add colour to the space if you wish. Don't overlook geometry when choosing furniture, there are some stunning pieces that incorporate straight lines and angles into their design. Move away from the soft curve of chairs and opt for angles to make your room look sharp.
 
4. Finishing Touches
As with any decorating style it is those final touches that complete the look and bring it all together. When striving to create a masculine feel simple and bold is the key. Furniture should be sturdy and practical. Solid wood works wonderfully with this look.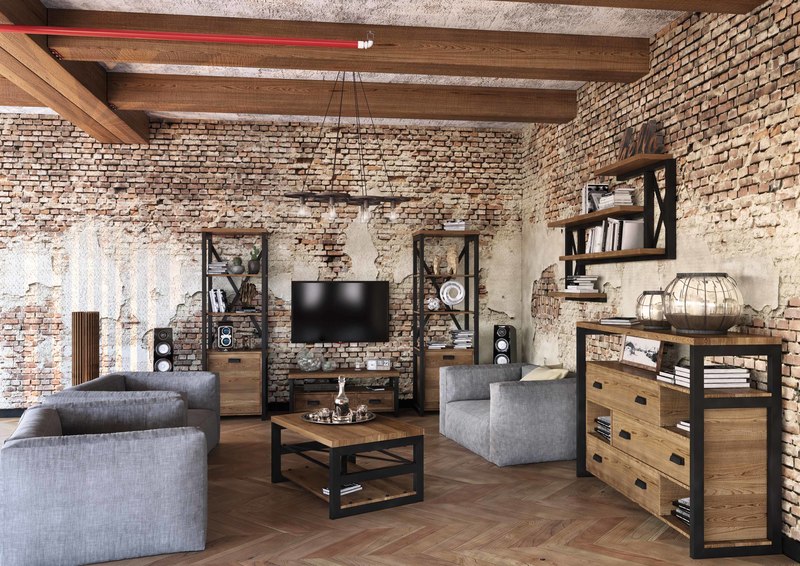 Denver
Industrial lighting is stunning, on trend and creates the perfect ambience in a masculine space. Wall art is a beautiful addition, think big bold and abstract it can be used to add a splash of colour and as an intriguing focal point. Whatever you choose to complete your room be bold. Don't overcrowd the space with too many things, when done right just a few statement pieces will work together flawlessly. 
Tavola modular sofa
Whether you are a lady decorating with the man in your life in mind or a man looking to update his décor enjoy creating a sleek stylish look with these tips.