Living Room Colour Schemes - Combinations to Inspire Your Next Project
When deciding to decorate your living room there are so many things to take into consideration. What are the practicalities, what will the room be used for, is it a place to relax at the end of a long day? Does it double up as a play-room for the kids? Perhaps you have a lounge diner. Do you require storage? How much light does the room get? How much space do you have? Will the furniture fit?  So many questions. 
Once you have answered the practical questions then you come to the fun part: What ambience are you hoping to create? Do you desire a cosy relaxing haven to unwind? Or maybe you prefer a bright minimalist look. 
Whatever look or feel you hope to achieve choosing a colour scheme is an important part of creating the right atmosphere. Grey is a huge trend at the moment, you can't go wrong. Available in so many shades from the palest barely there hint of grey to deepest charcoal. Here we take a look at some of our favourite fabulous looks you can achieve with a grey backdrop. You will be surprised at some of the wonderful colour combinations. Read on to feel inspired: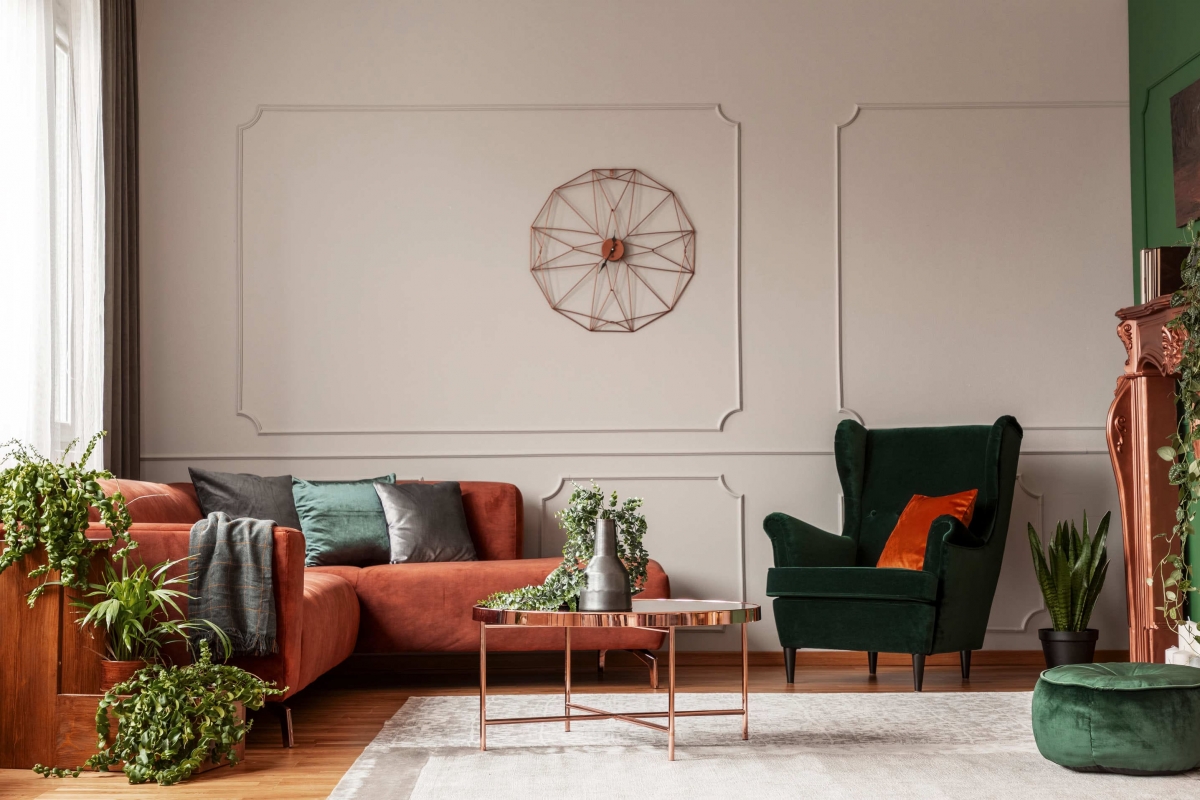 Pale Grey, Dark Green and rich terracotta
"Create a warm cosy living room with a gorgeous rich terracotta coloured sofa. A sumptuously soft sofa with deep seats will set the tone for your comfortable room and encourage relaxation. A pale warm grey will ensure that the room feels warm. Dark green and terracotta are a stunning colour combination green cushions will look gorgeous against the sofa, layer lots of textures for an inviting appearance. Add more green with plants in terracotta pots to finish the look."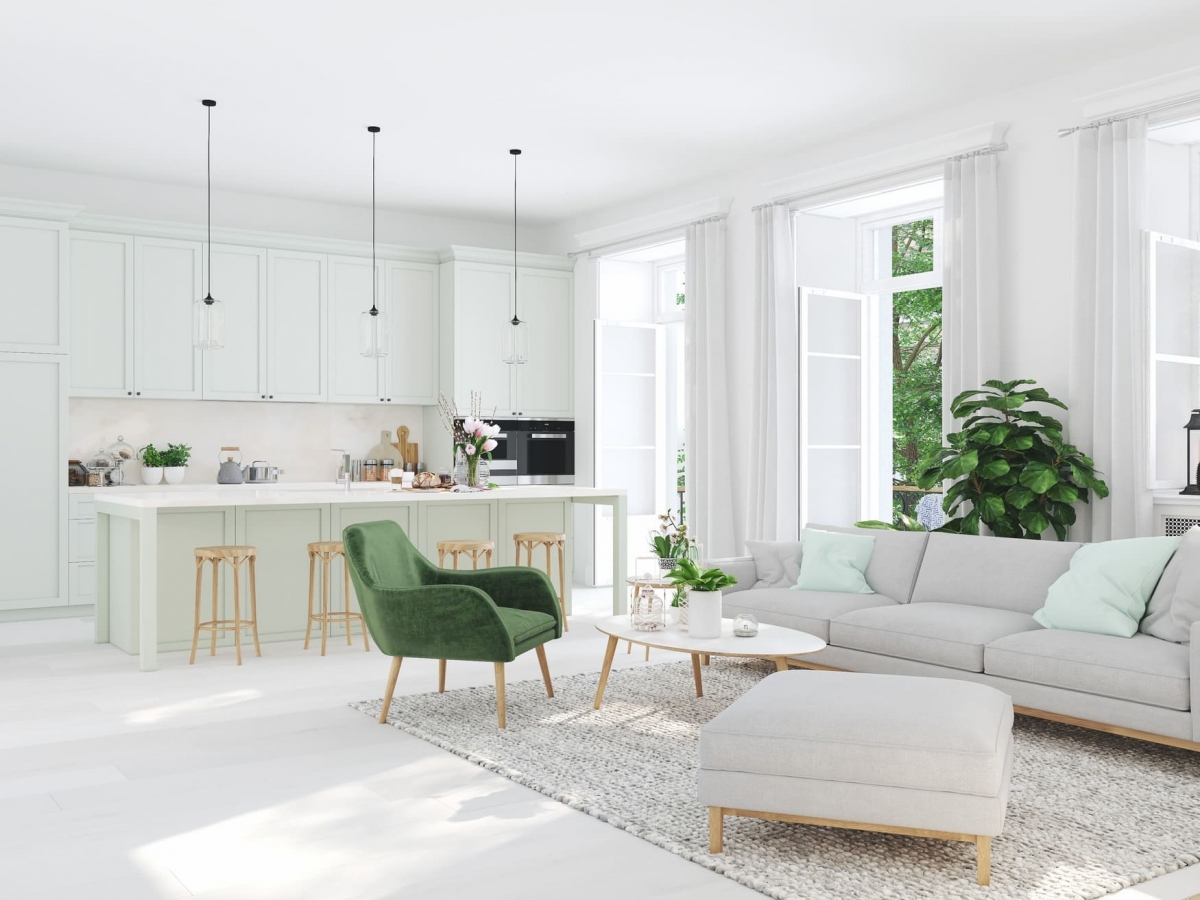 Clean White, Lightest Grey and Green 
"If you want a clean crisp look for your living area white and the palest hint of grey is guaranteed to tick your boxes. Achieve this light and airy living space with white walls, or a hint of grey. Make your sofa soft with deep cushioning to add some comfort to the room and choose a pale grey. For a hint of colour green works wonderfully as do lots of plants. If you don't have green fingers artificial greenery will work just as well without the maintenance."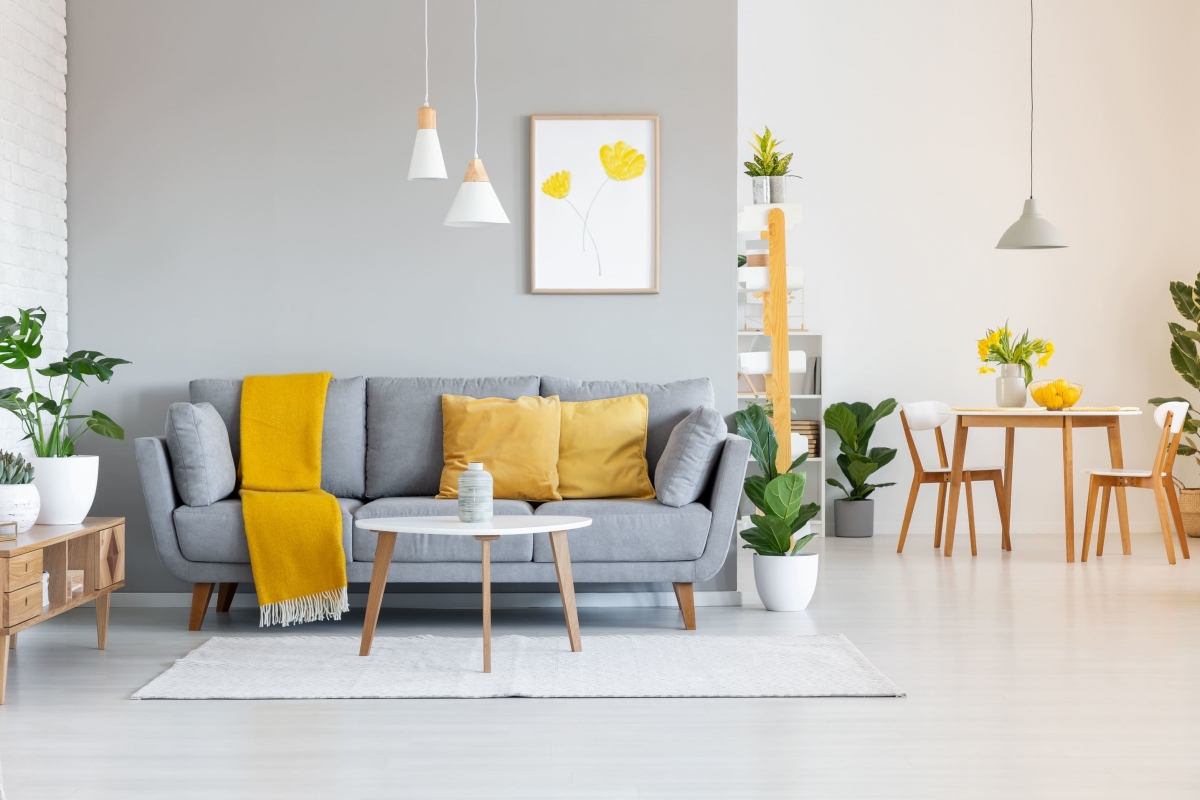 Grey and Mustard Yellow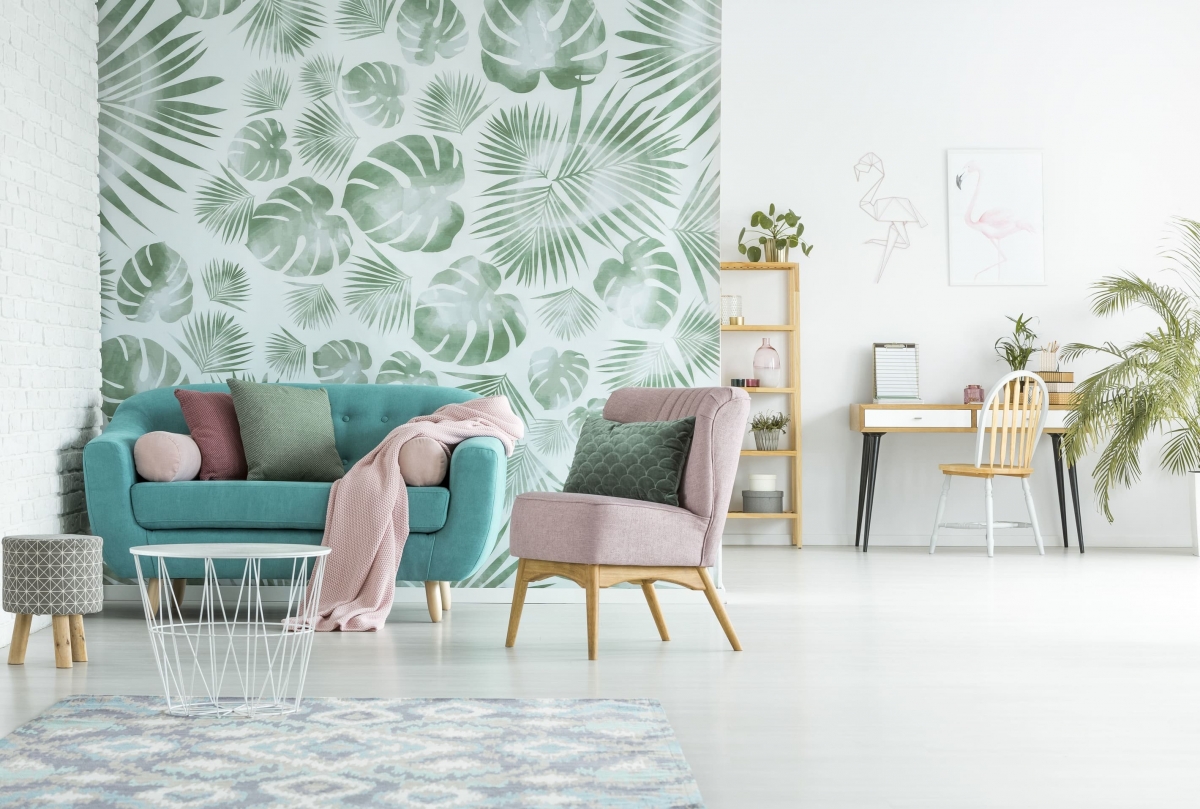 Pastels - Pink, Grey, Green and Blue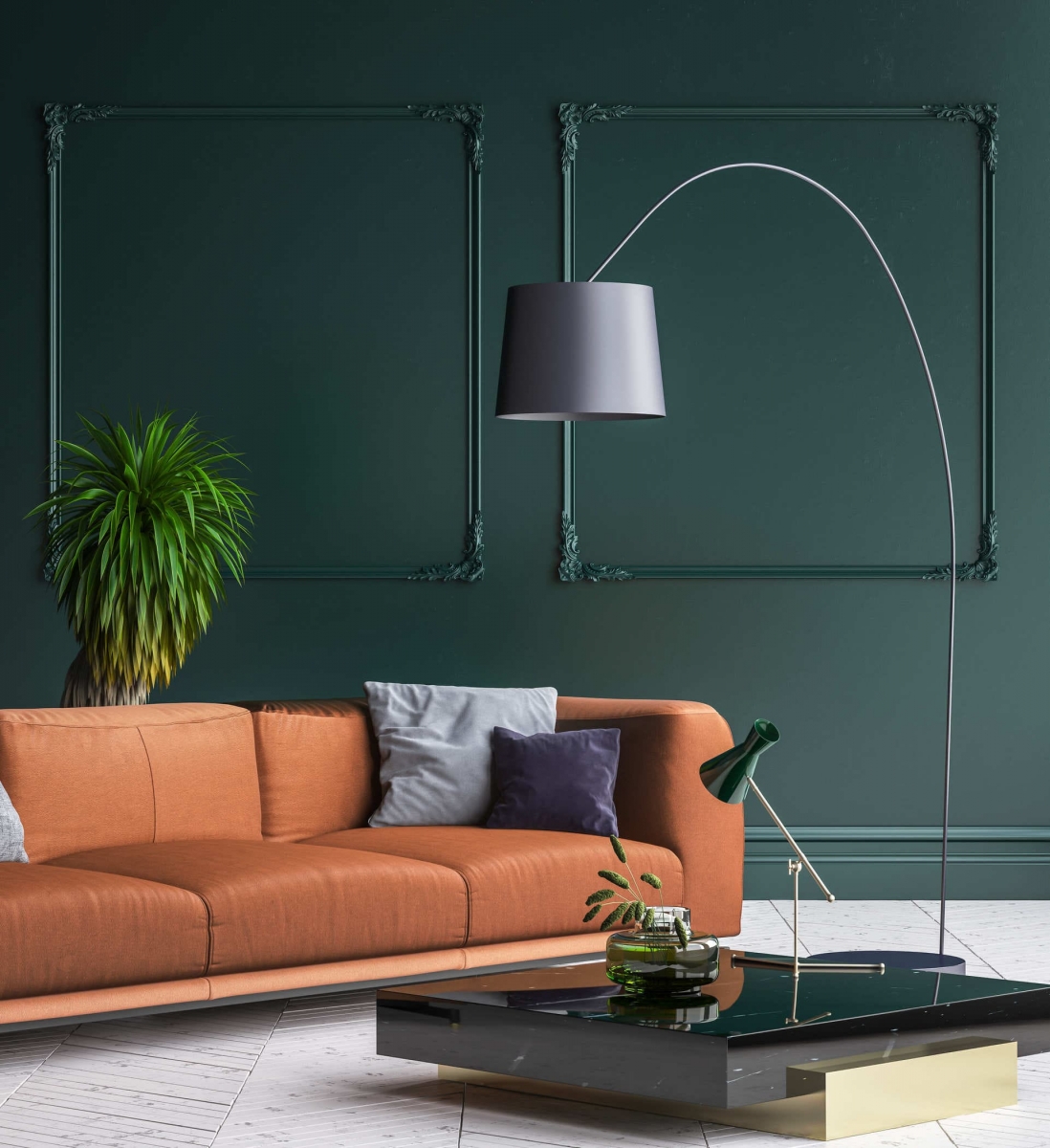 Dark Grey, terracotta and purple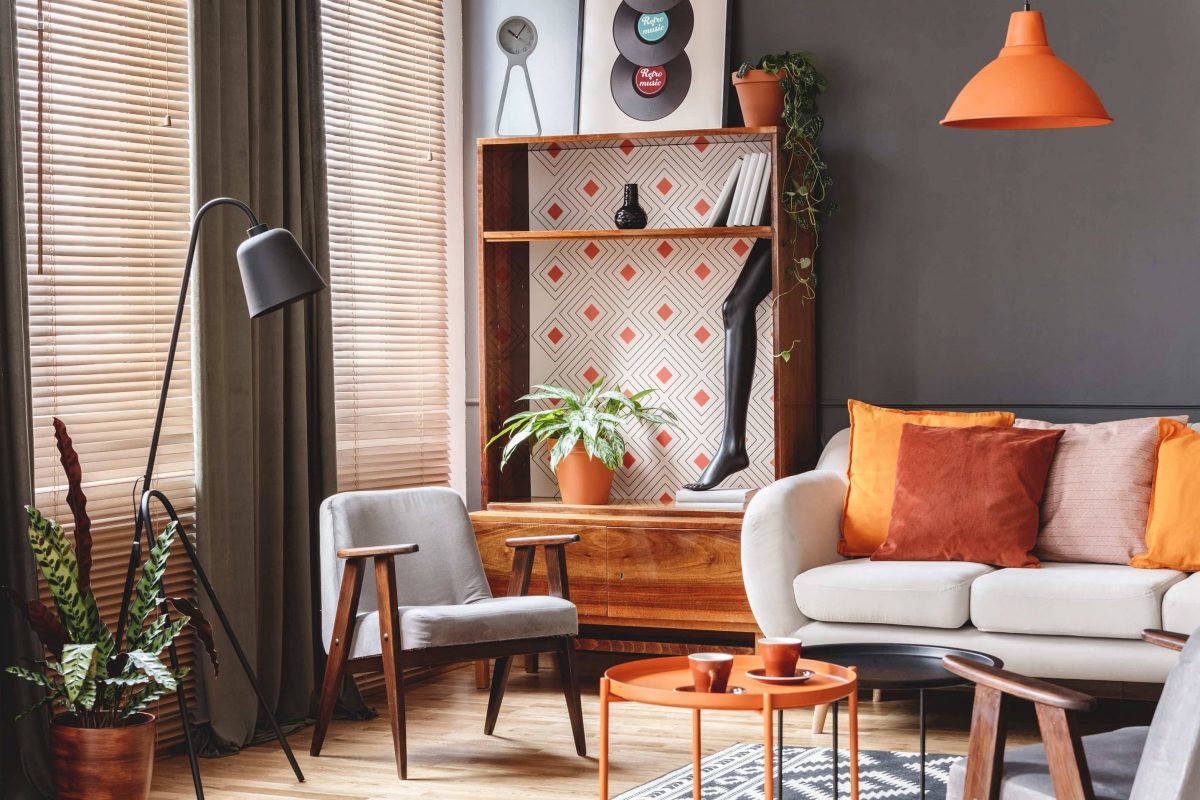 Orange and yellow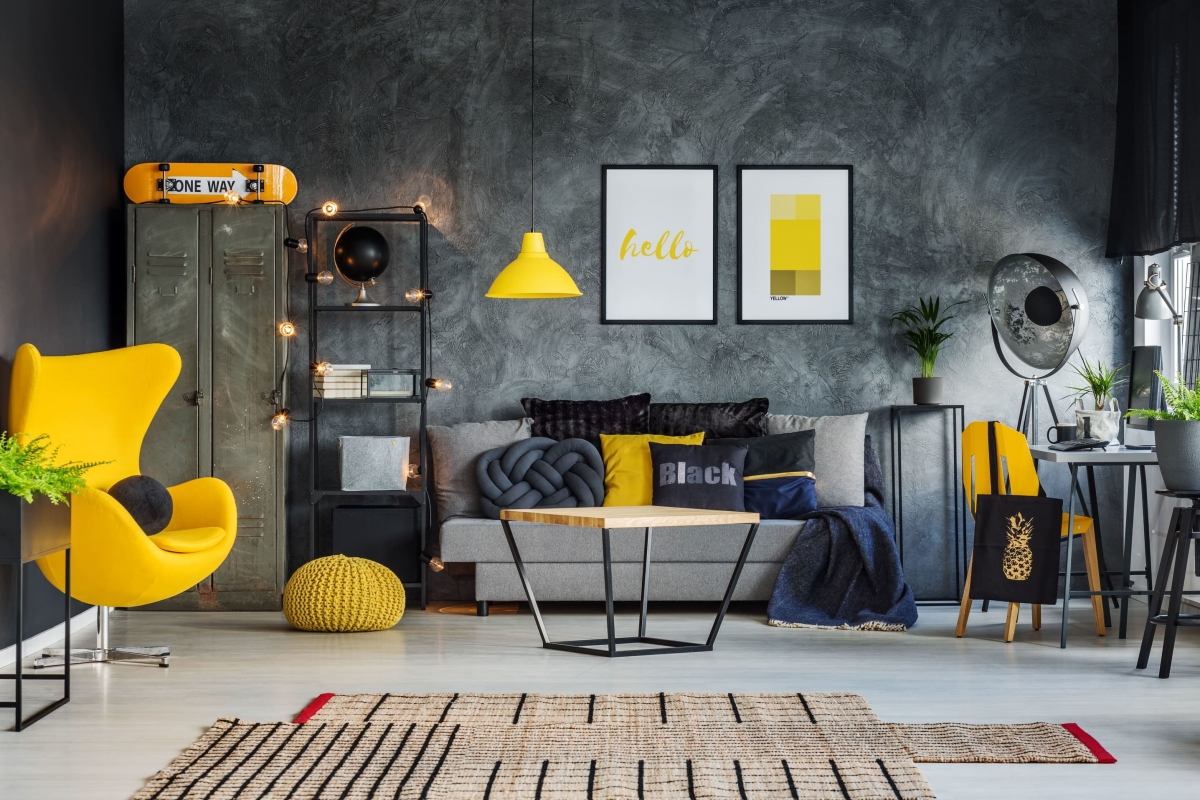 Grey Black and Bright Yellow
"This high contrast colour scheme is striking! A charcoal grey for the walls is a must to accomplish this bold look. Paired with minimalist black tables and accessories. By keeping the flooring light, either the floor itself or a large area rug, you will prevent the room from feeling too dark. Now add hints of bright yellow, you don't need too many things, just a few choice pieces will stand out against the dark walls. This is a look that is sure to wow your guests."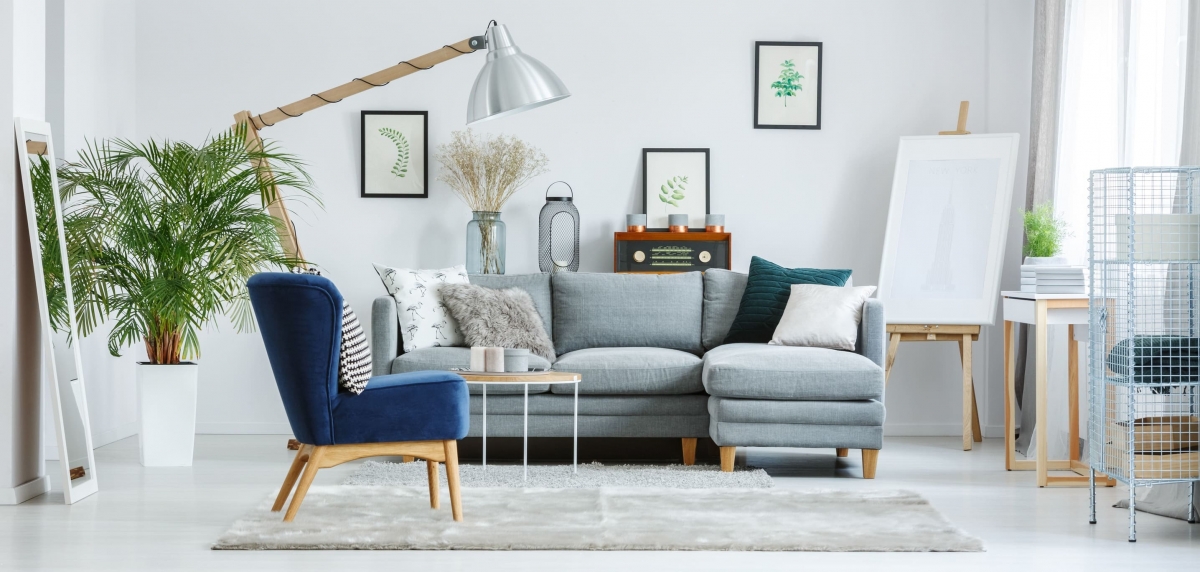 Grey, White and Blue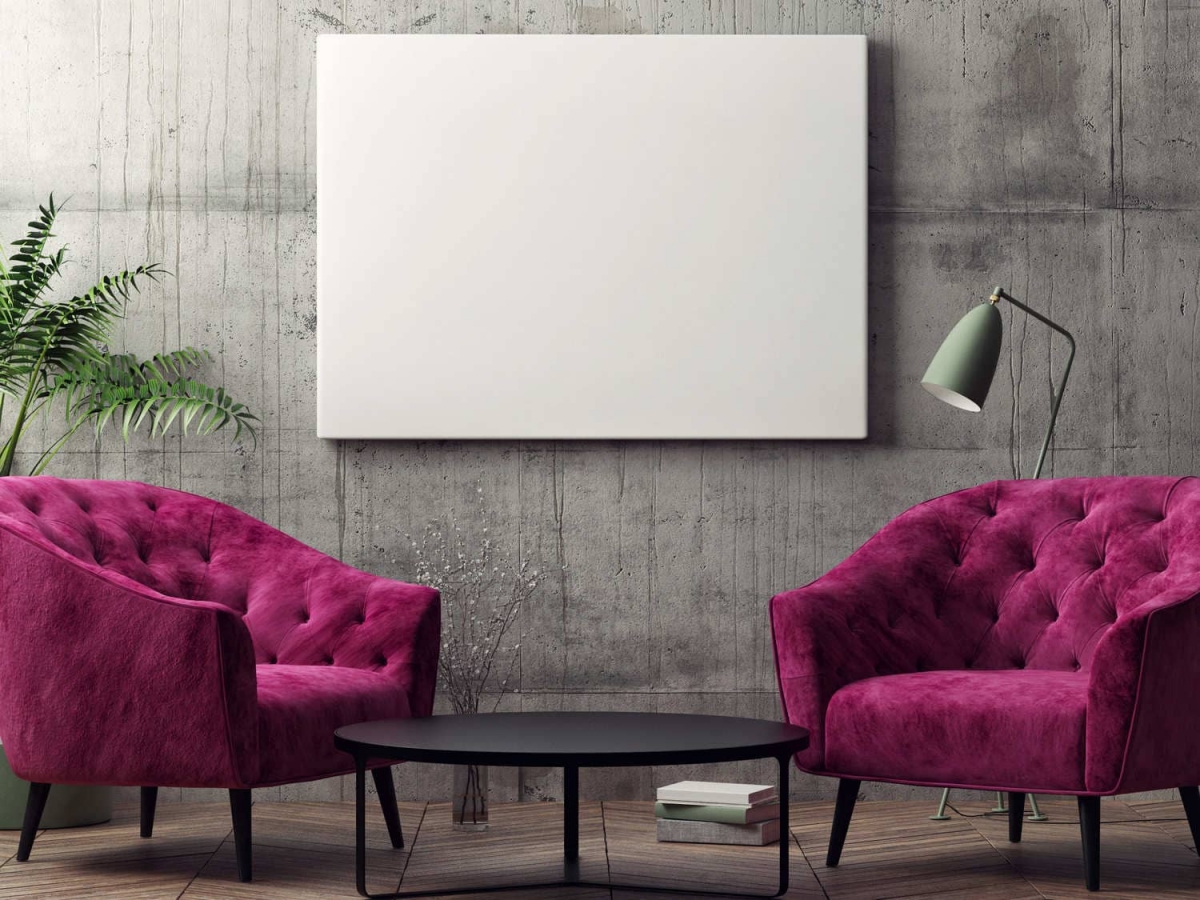 Rich Purple, black and grey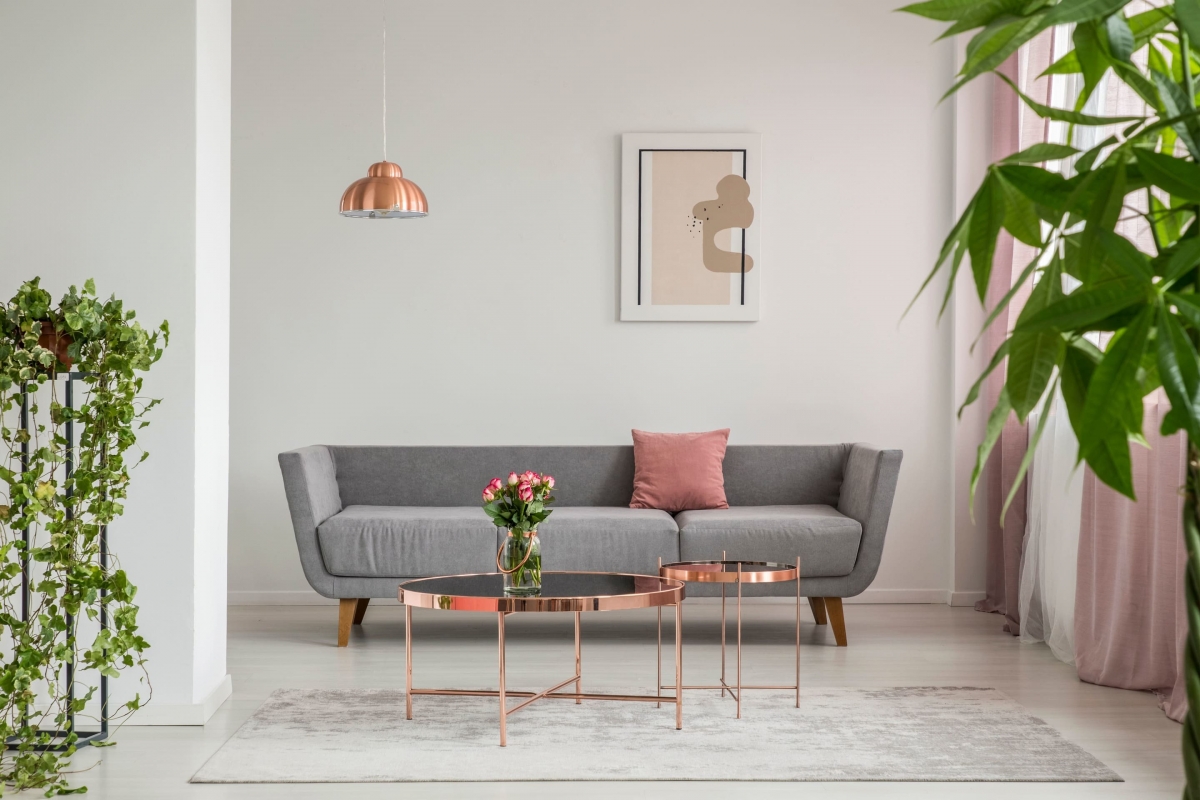 Pale grey, dusty pink and rose gold
"These colours combined create a wonderful feminine style. Adding a hint of shine with rose gold accessories really completes the delicate look. By choosing a lovely dove grey for the walls and keeping furniture simple you have the perfect blank canvas for adding your own personality with artwork, cushions and accessories."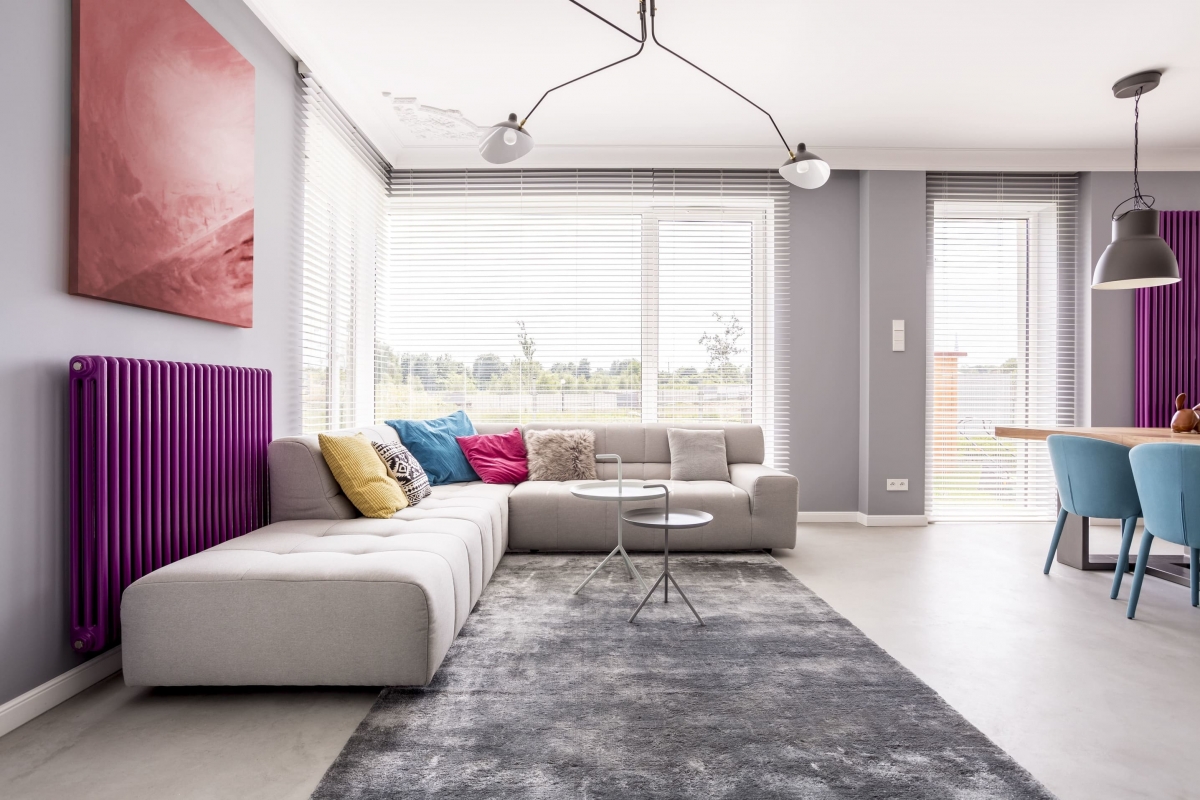 Grey, purple and pink
"Brighten up a contemporary living room with brilliant bright pops of colour. With subtle grey walls and furniture you can go wild with your accessories. Everything goes with grey, choose a lovely large art piece for your wall in a stunning colour then liven things up with bright cushions in a variety of bold colours, it will look fabulous against the coolness of the grey. The gorgeous purple radiators here are a fantastic example of making a practical appliance a design statement."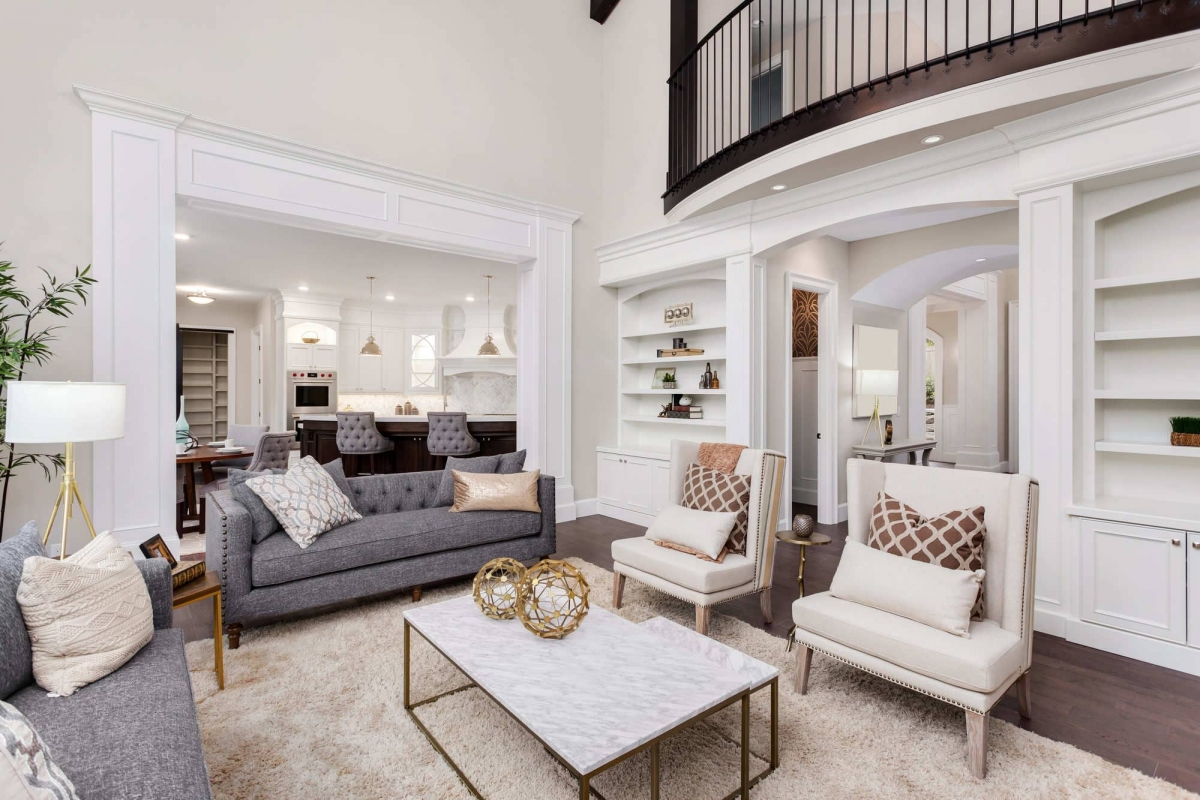 White, Grey and Neutral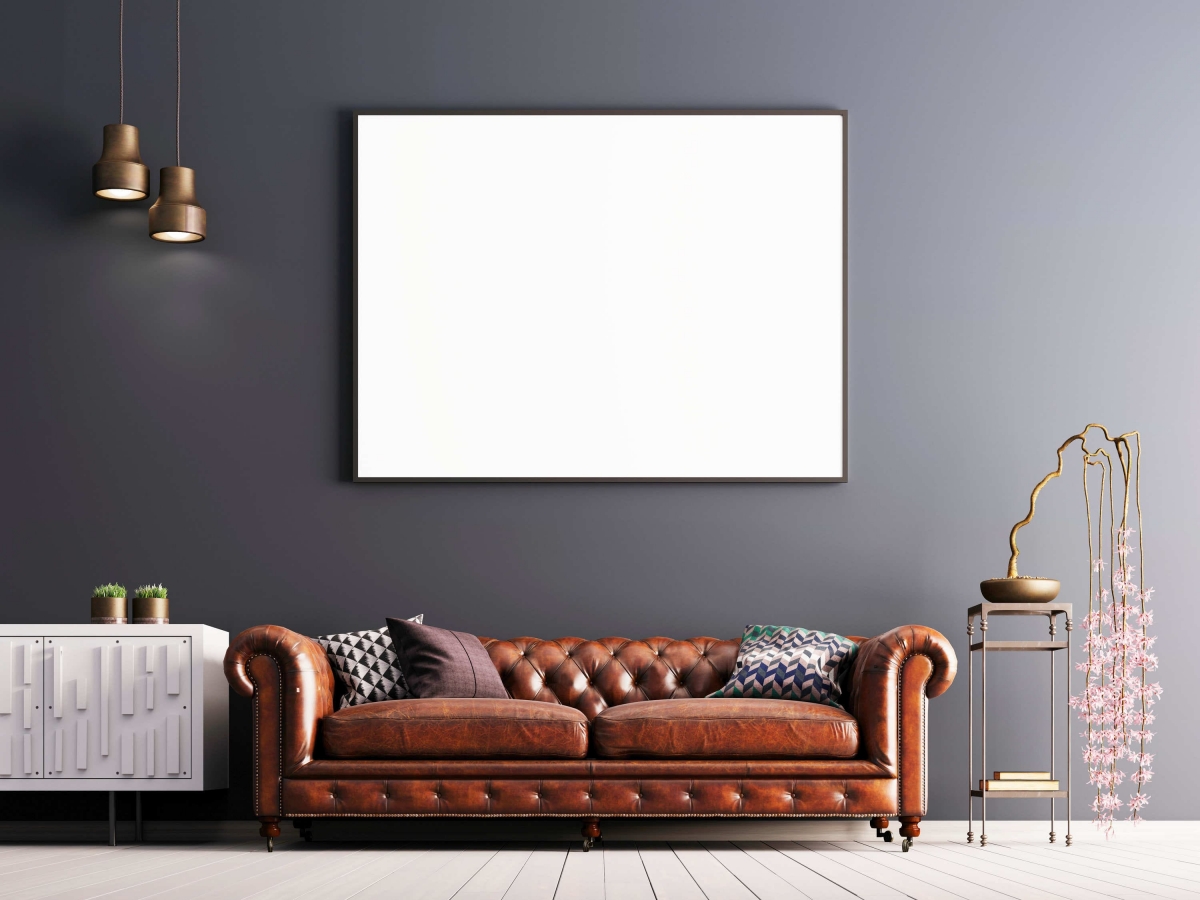 Dark Grey, White and Brown
"If you are torn between modern style but crave a classic twist this look is achieved effortlessly with a chesterfield sofa as your centrepiece. Choose a dark grey for your feature wall, this and the classic red-brown of the sofa will create a gorgeous combination. To maintain the sofa as the point of interest everything else in the room should be modern. Choose interesting lighting, mirrors and  white furniture will really pop against the grey. This is a stunning look where contemporary meets classic."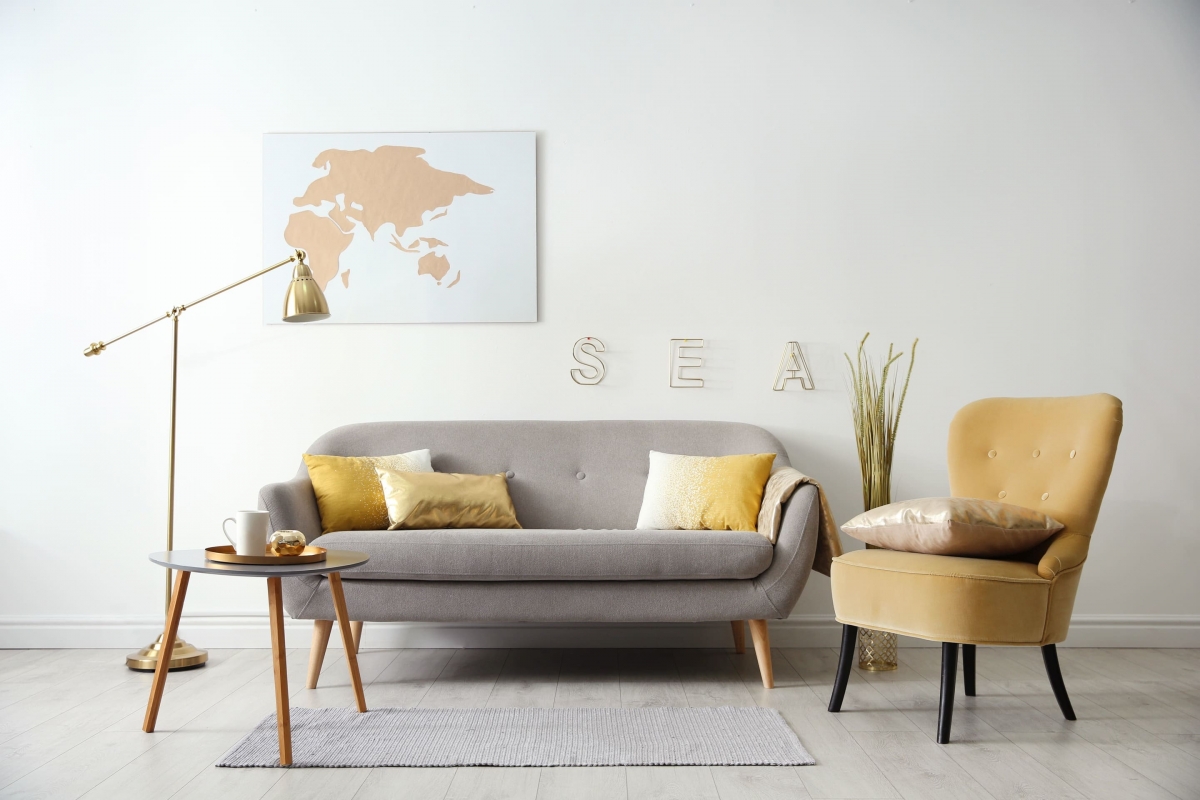 Grey and Gold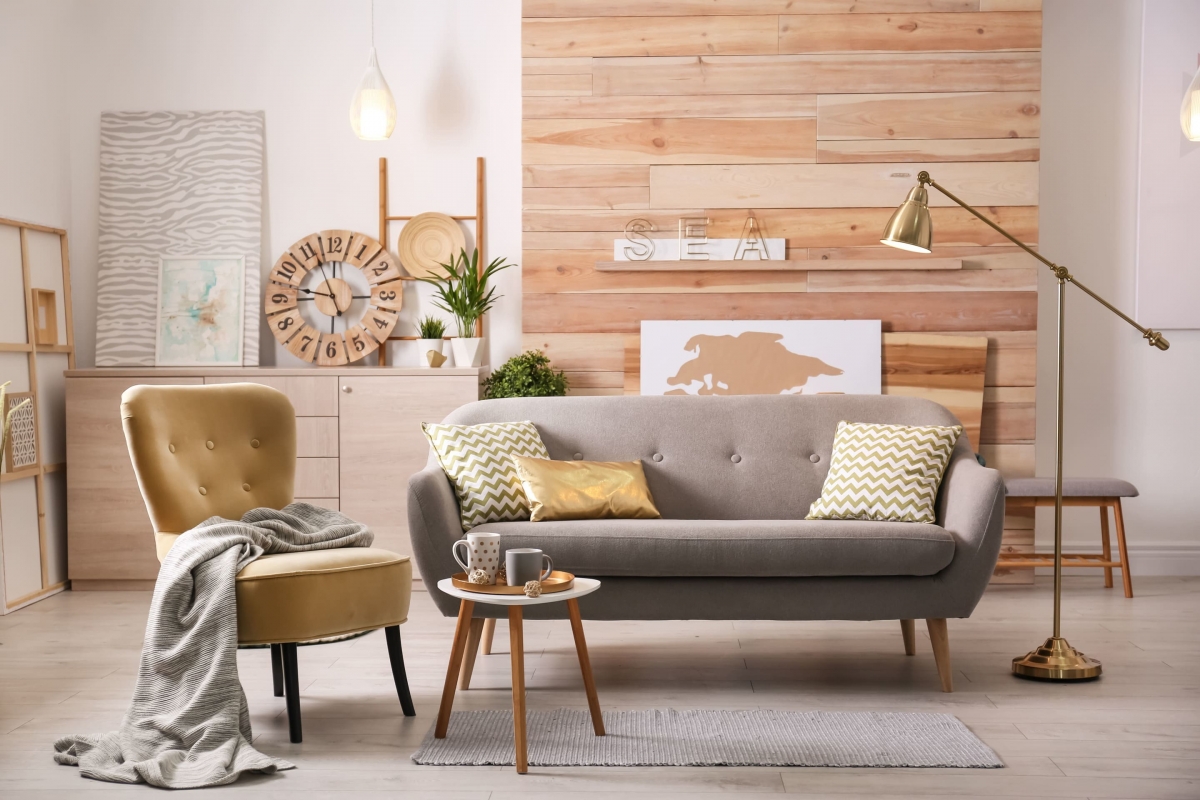 Grey, Gold and Natural Wood
For a beautiful fresh look for your living room you can't go wrong with lots of natural wood in a lovely pale oak colour. To achieve this Scandinavian style keep your walls light and neutral and let the decor do the talking. This natural wood feature wall looks amazing, however an easy option is to choose some large light wood furniture and lots of wooden accessories. The grey and gold colour combination blends perfectly with the light airy feel of the wood. Gold adds a little depth and warmth to the room, choose an accent chair in a soft texture like velvet for a contrast against the smooth wood and add scatter cushions and a few items with a metallic feel to pull the look together.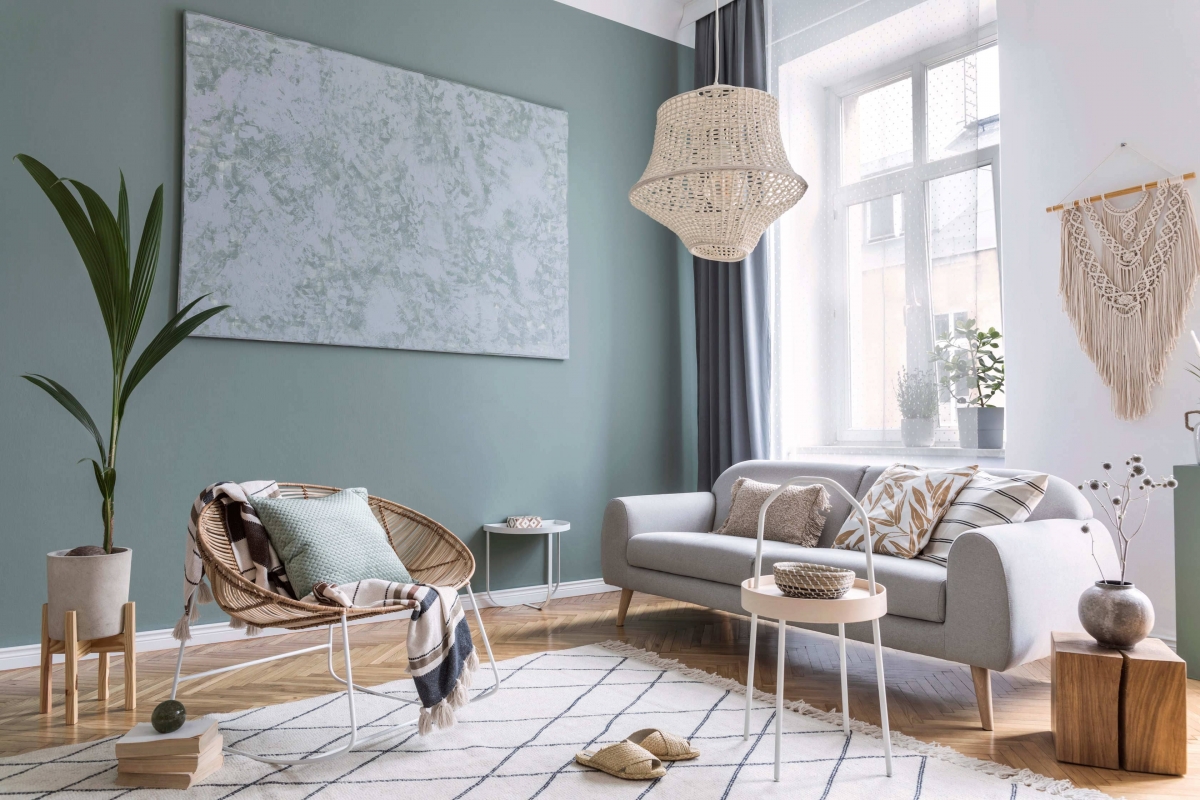 Pale Teal Green, Grey and Wood
Relaxed vibe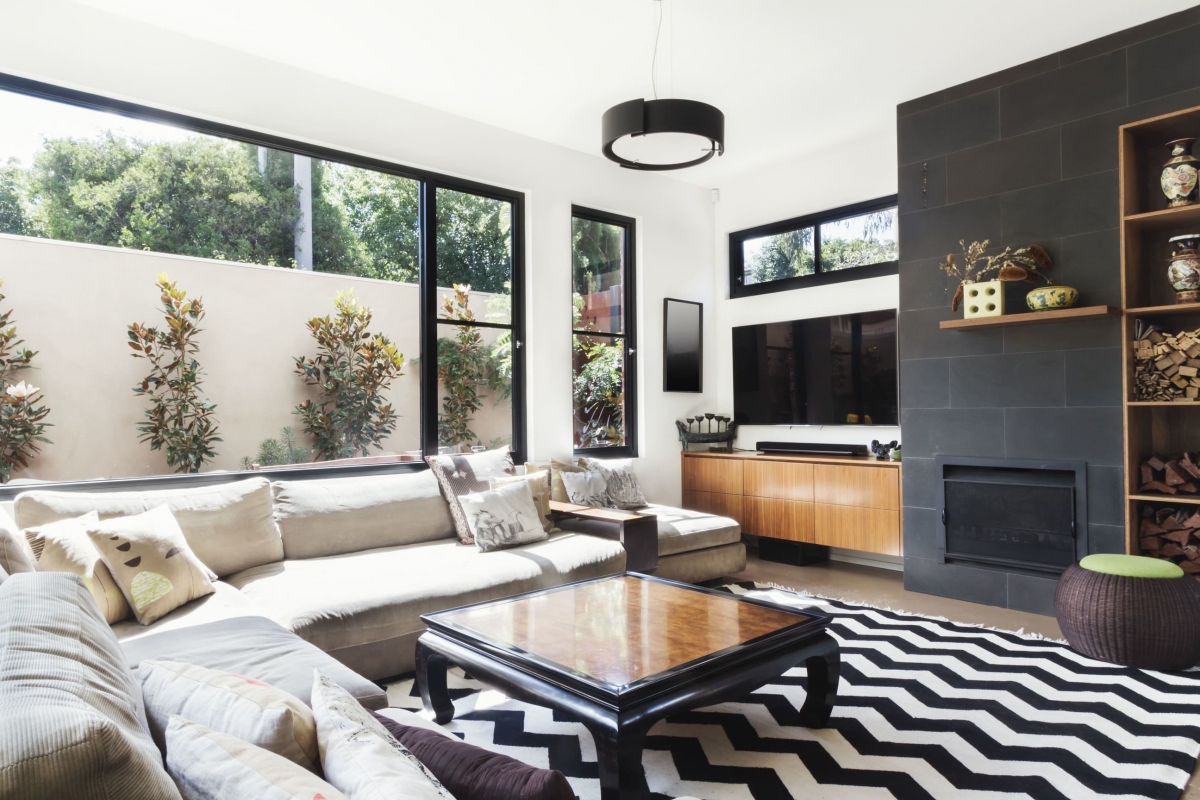 Black, White and Grey
Monochrome is an absolutely stunning look. The contrast between black and white makes an instant statement. If you are bold paint a feature wall black and add small details around the room to complement the gorgeous dark wall, picture frames, coffee tables, plant pots etc are great ways to tie the look together. Keep the rest of the room bright with cool, icy grey walls and light coloured furniture. Remember the colours themselves are the focal point here so no need to go overboard with accessorising.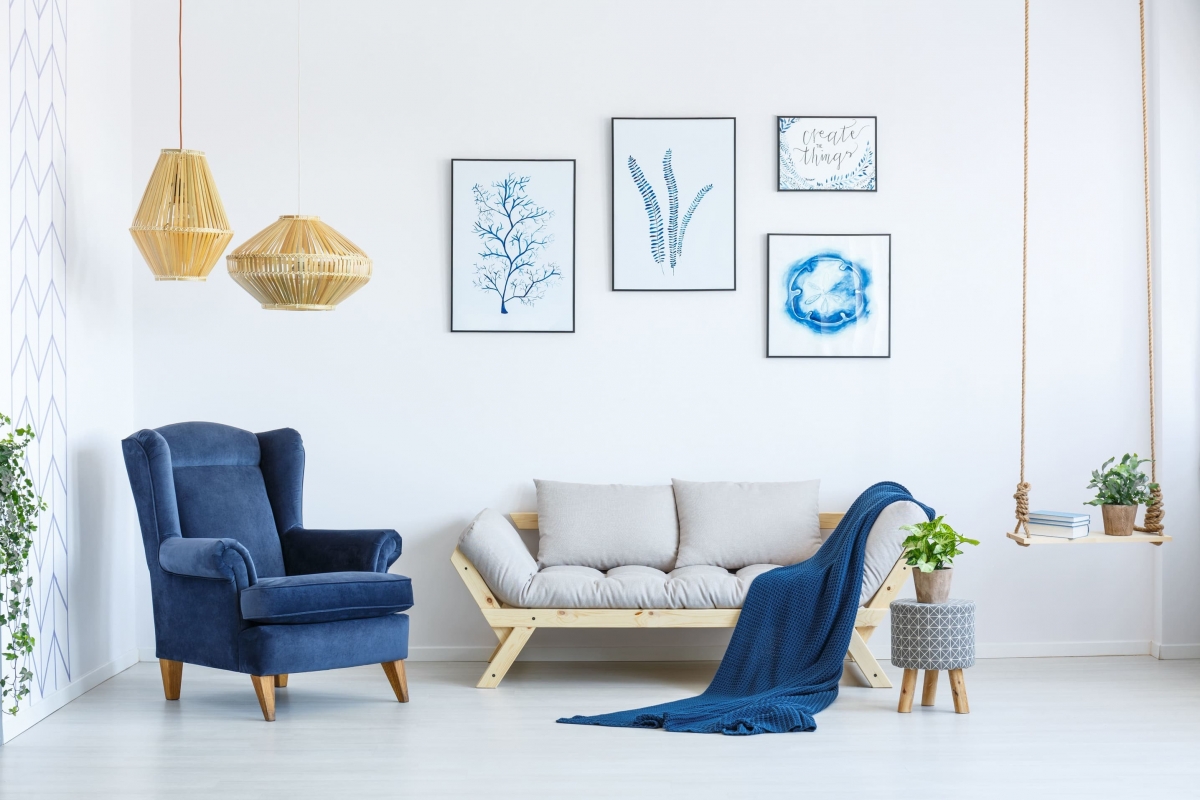 Navy Blue and Grey
Royal Blue, Terracotta and Gold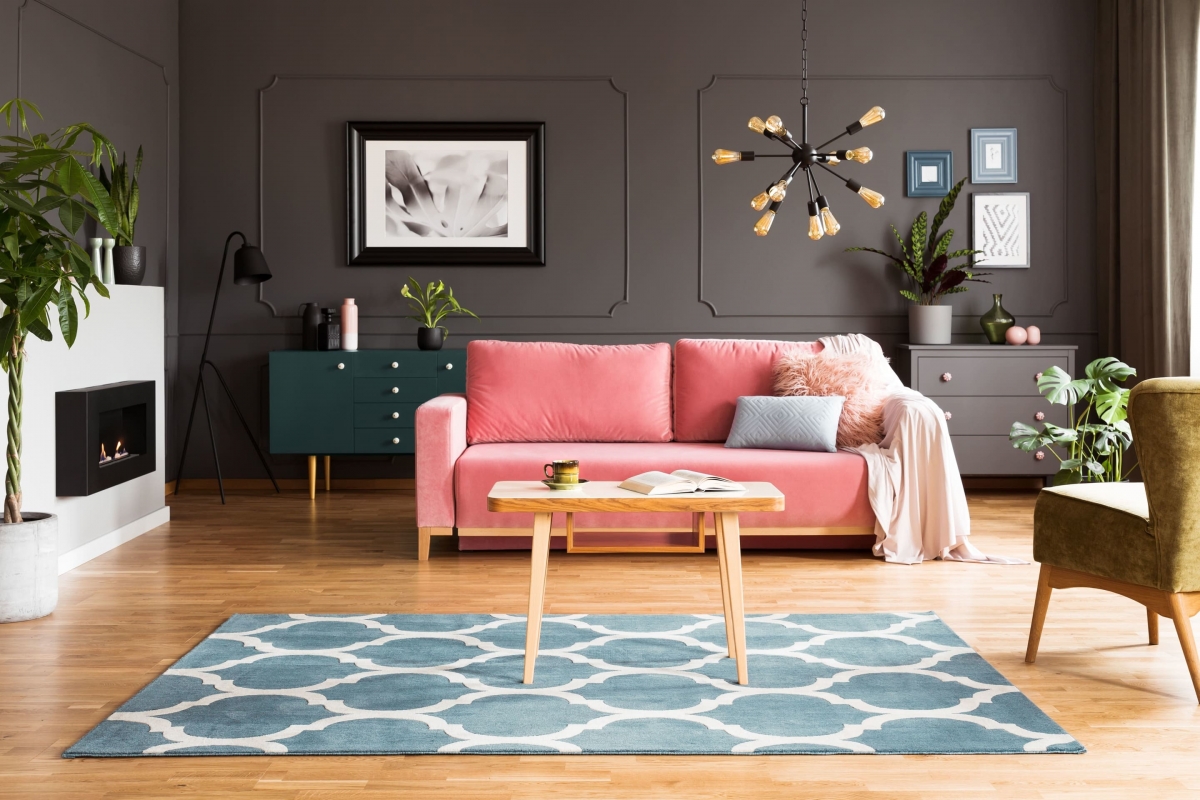 Dark Grey, Pink and Blue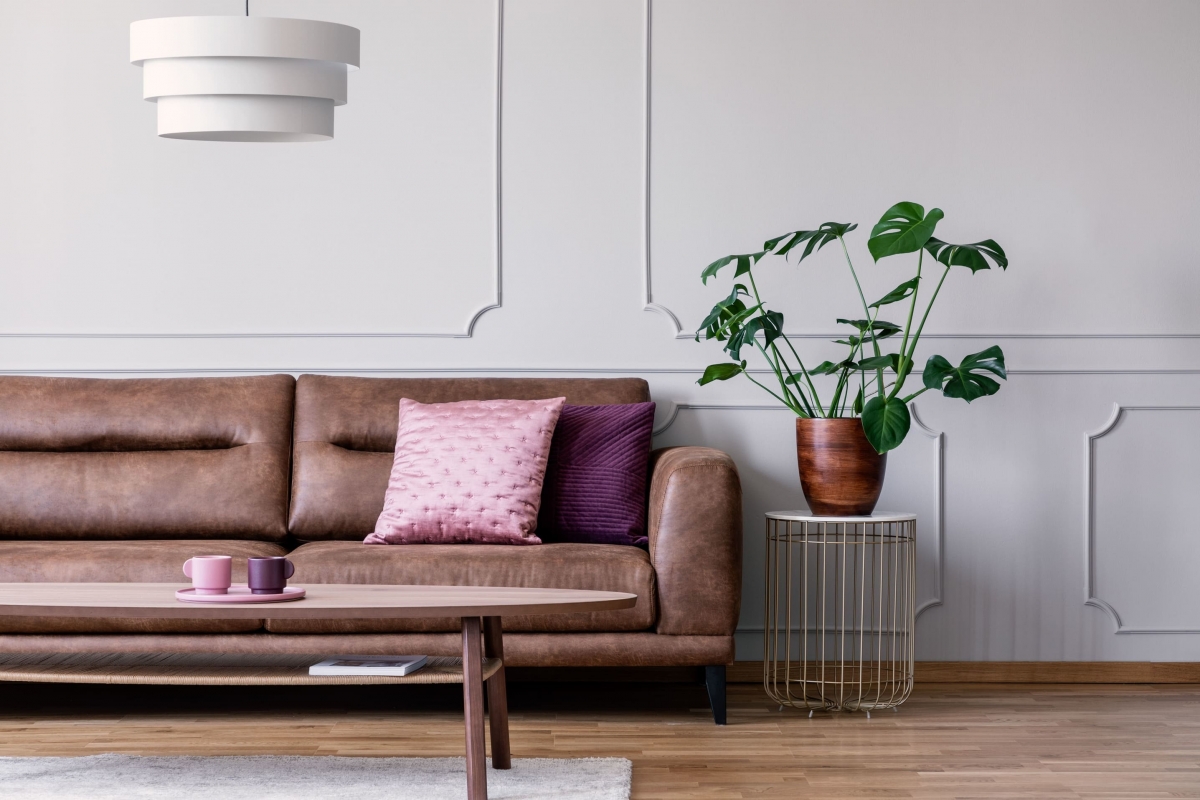 Grey, Purple and brown
Never again let it be said that grey is dull!
We hope that this has given you some inspiration to redesign your living room. What colour combinations are your favourite? We would love to hear from you.