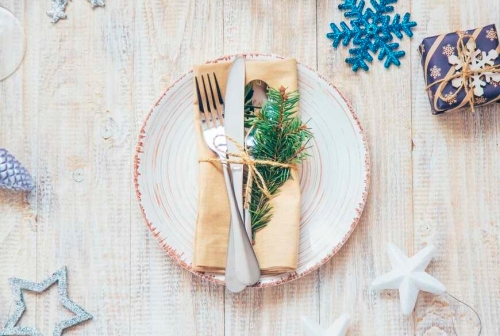 With the Christmas season upon us your thoughts are probably turning to planning a festive feast. Whether you are hosting the masses with family and friends a plenty or planning an intimate meal you will want your Christmas dining table to set the mood for celebration.
The good news is there is plenty of time to order that new dining table you have been promising yourself, what better excuse than Christmas?
Here we share some fabulous ways to dress your Christmas dinner table to impress:
Christmas Cutlery
An incredibly simple yet effective way of making your table look amazing is to dress the cutlery. Something as simple as a bow tying together your knife and fork will add a beautiful finish to your place settings. Alternatively use the napkin to wrap the cutlery and add a decoration to complete the look. What could be easier?
You may have many more guests at Christmas time than you entertain for the rest of the year. For such an occasion we have the perfect solution, our extendable Esther table. The robust frame and top are made from solid wood and the opening mechanism, smooth and sturdy making extending for your feast a breeze.
Esther XL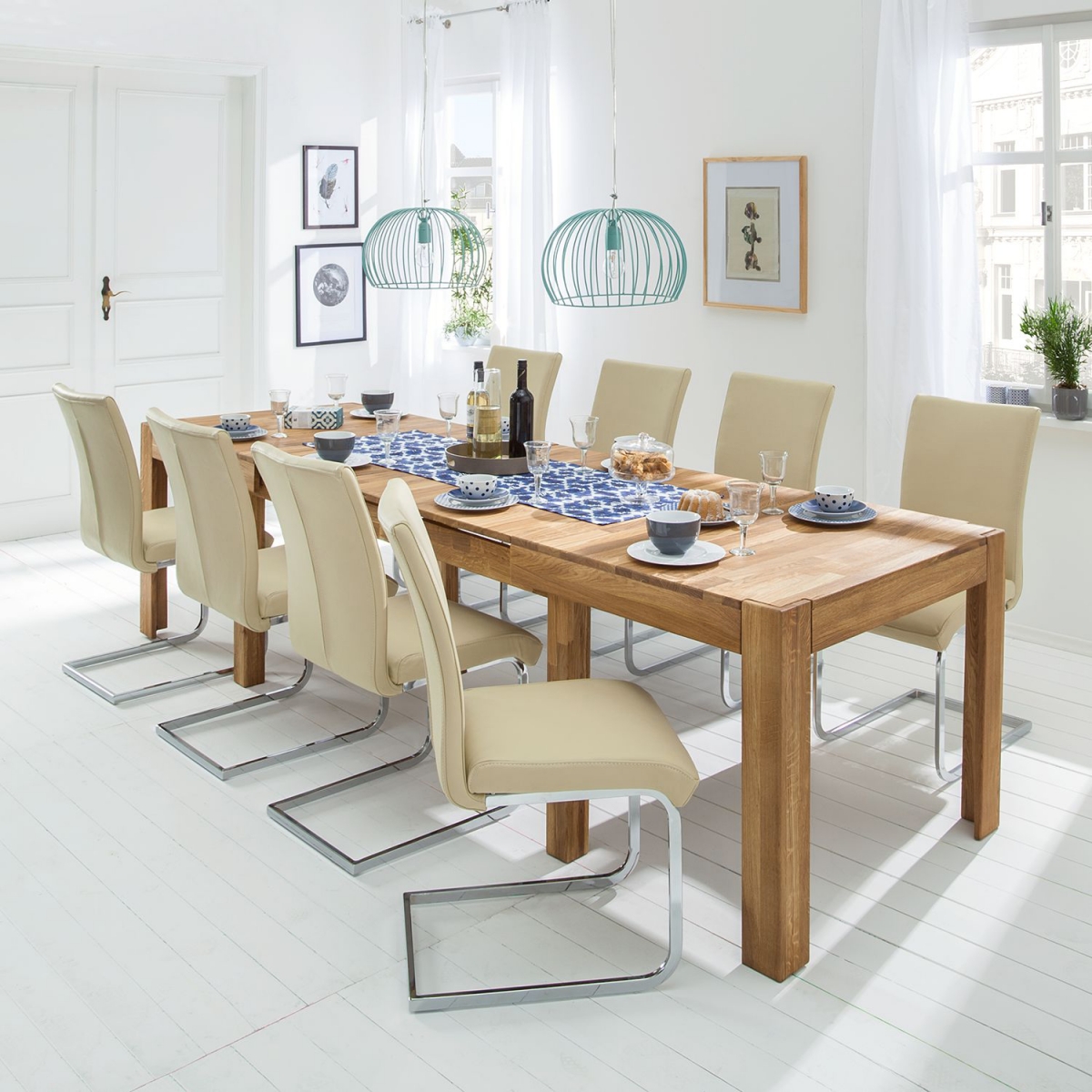 Rustic
If you love the cosy, wintery ambiance of pine cones and fir trees a rustic table setting will be perfect for you. Run a lush, thick garland down the centre of your table and tuck in pine cones and candles to create a warm glow. You can buy a garland that has a snow effect to really embrace the wintery atmosphere. Small embellishments can be added like baubles or berries but remember to keep it simple.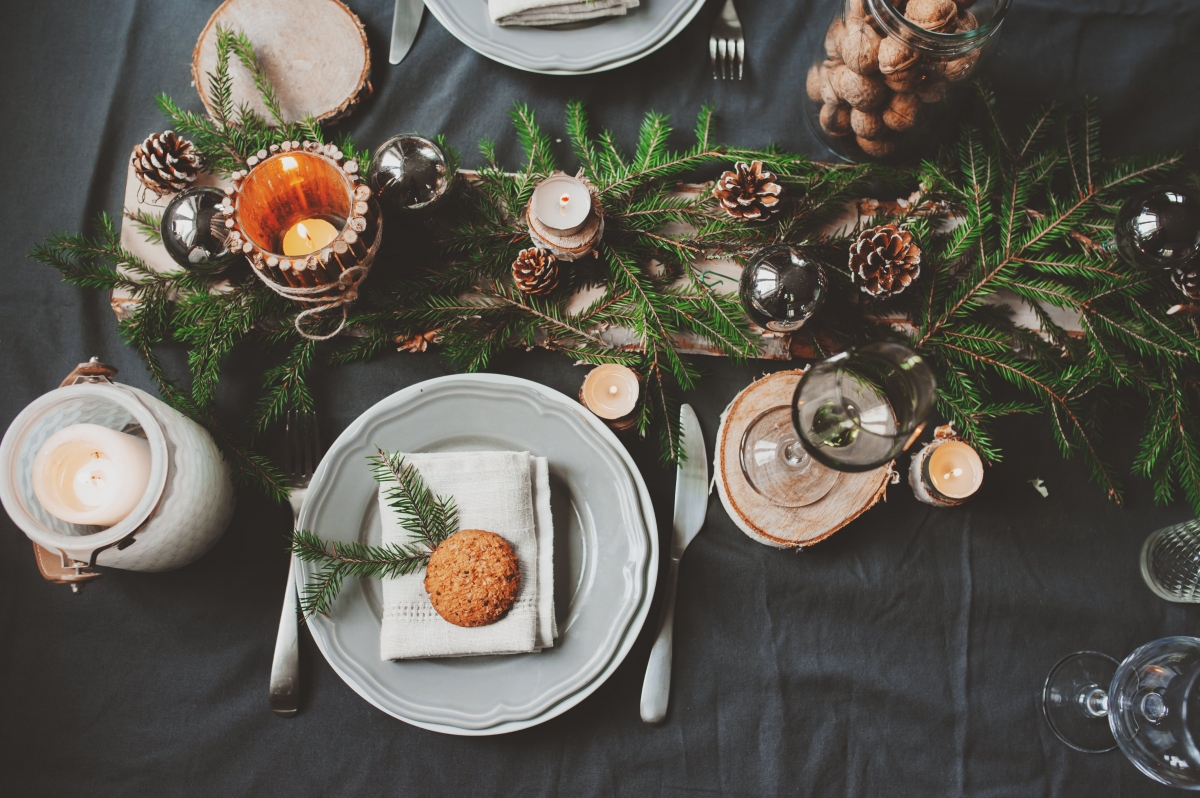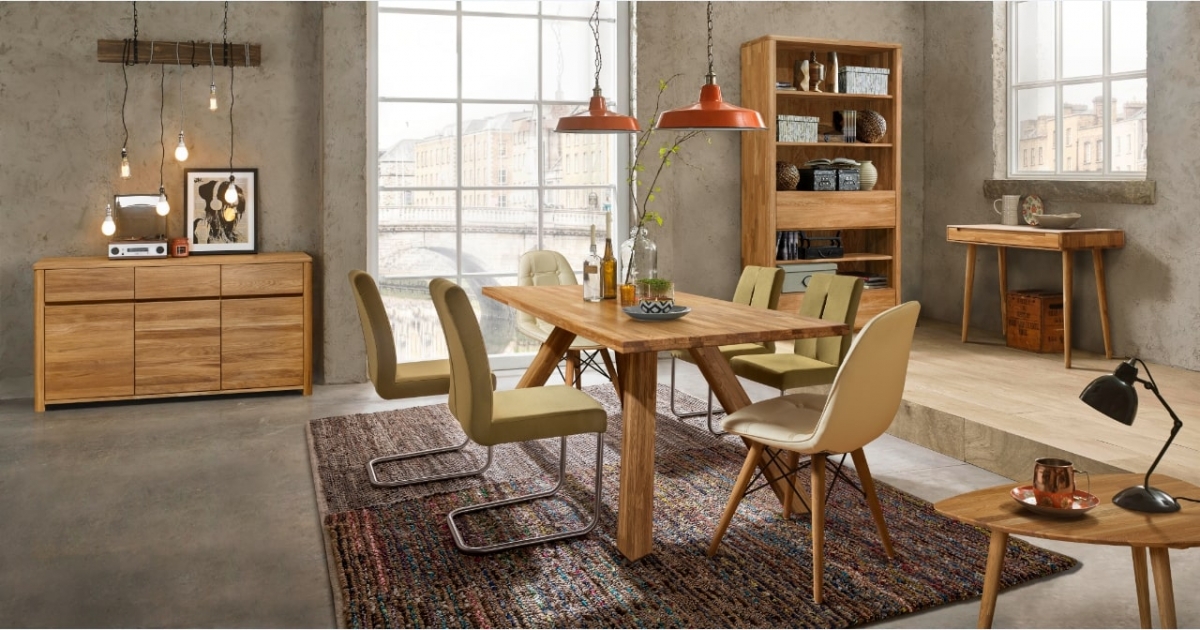 Dexter and Lausanne Set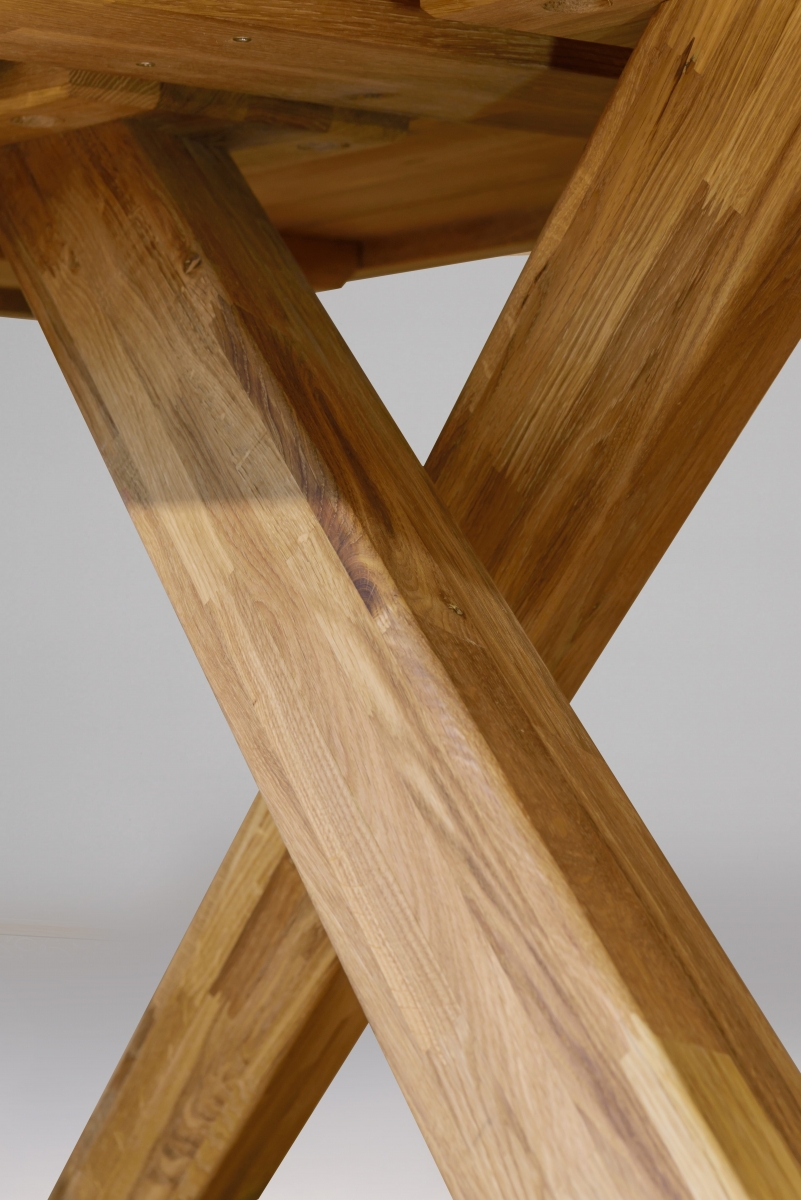 For fans of a rustic style we have the perfect table. The Solid wood Dexter, with its thick tabletop and intriguing cross leg style adds a rural feel to your dining area all year round.
Colourful and Kitsch
If you are looking to move away from the tradition Christmas look then try injecting some fun into your table setting this year.
Embrace the child in you with cute kitsch decorations, add a few Christmas characters to your table, perfect if you are entertaining with children, they will love the 'toys'. A little tip, if you are hosting children use battery operated candles to take away the worry of accidents with real flames.
Christmas décor is available in all colours, a table set using bold bright colours is incredibly effective. Avoid traditional reds, greens and golds to get this look. Colours that work best are turquoise, hot pink, purple, yellows, basically any bright colour that doesn't say Christmas.
Be creative with how you display things, pop some baubles in a glass, stack your plates in an interesting way there are endless possibilities, the main thing is to have fun and express yourself!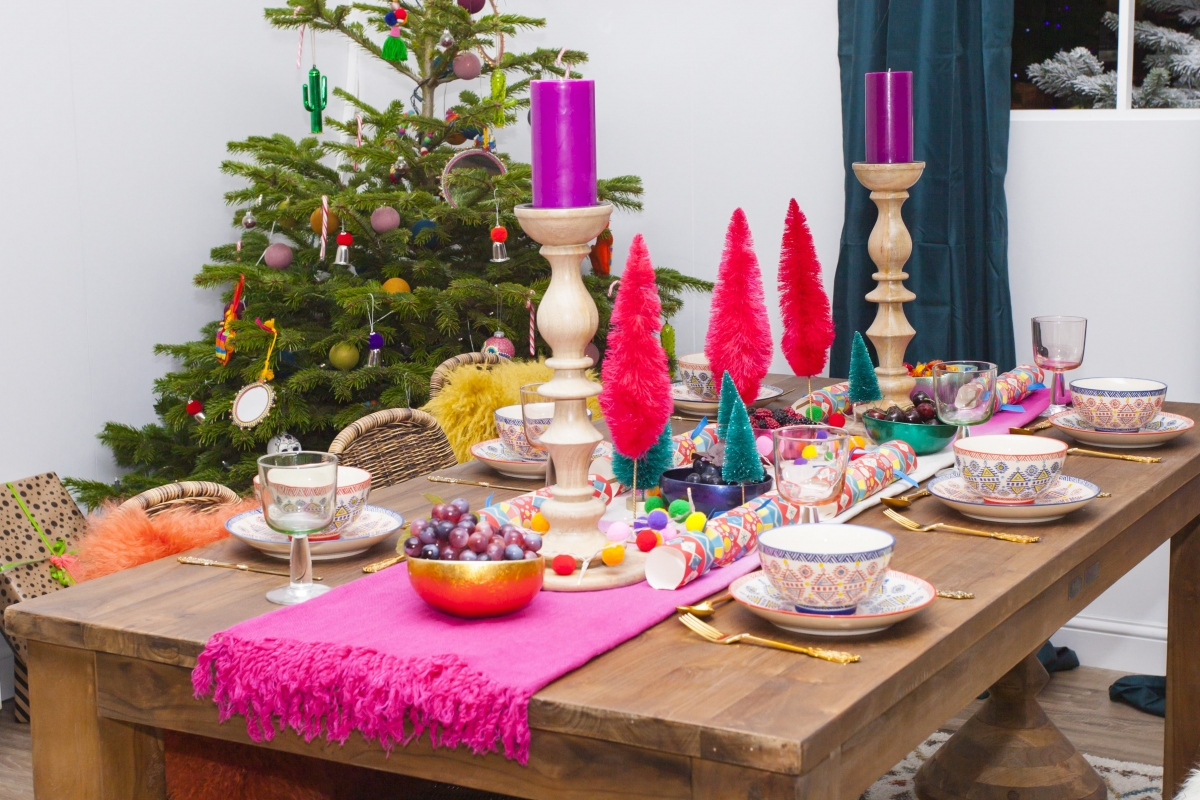 Such a bold look calls for a simple table, introducing Scandi. The no fuss design allows you to be flamboyant with your décor, whether it's Christmas time or not.
Scandi
Glorious Gold
For instant glamour choose gold for your table decorations. A lovely traditional Christmas colour that adds warmth and sophistication. This look is probably one of the easiest to achieve as there is so much available to choose from, table cloths, runners, candles, candlesticks, placemats. Gold trimmed plates and glasses are a must for this look. But don't just stick to tableware, experiment with decorations, gold beads and gold baubles will look gorgeous amongst your place settings. Add some warm glow fairy lights to accentuate the warm glow of the gold.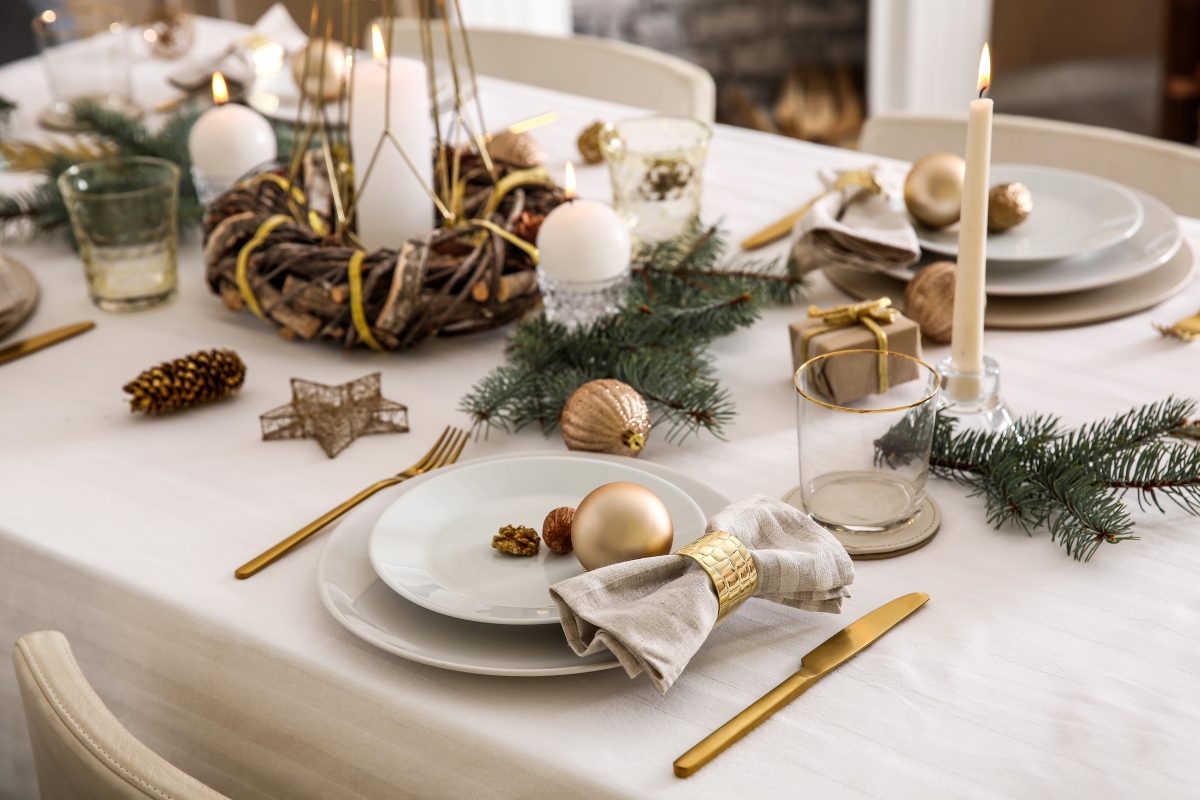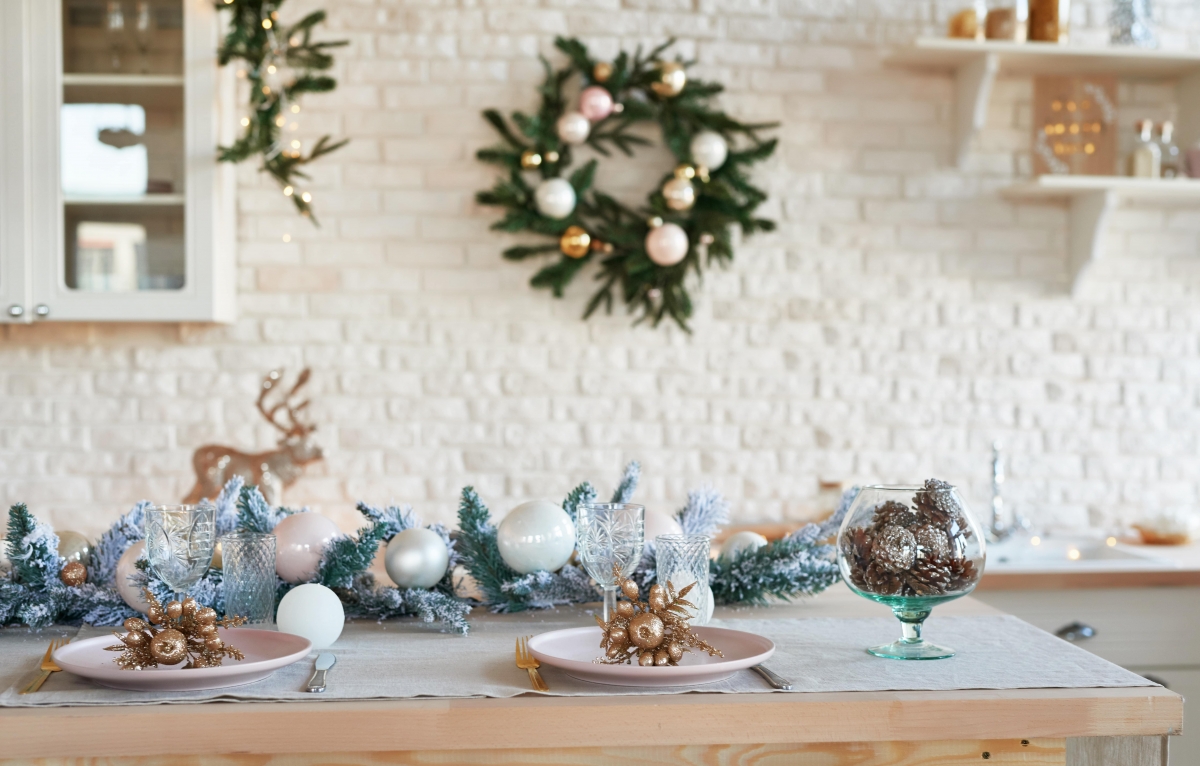 Start with a sturdy base for your glorious gold décor with the Provence dining table. A table is not just for Christmas, make a statement all year with this beautiful table. Made of solid wood you can be sure that this table is built to last and will be entertaining for many Christmases to come.
Simply Beautiful
A Christmas table doesn't need to be covered in decorations and lights to set the tone. Nothing is more elegant than a simply set table. A few candles and centrepiece look sophisticated and chic. From a practical point of view, a simple table leaves plenty of space for all of the delicious food to be served. If you want to glam up your dining you can decorate a sideboard or area nearby keeping the table décor minimal.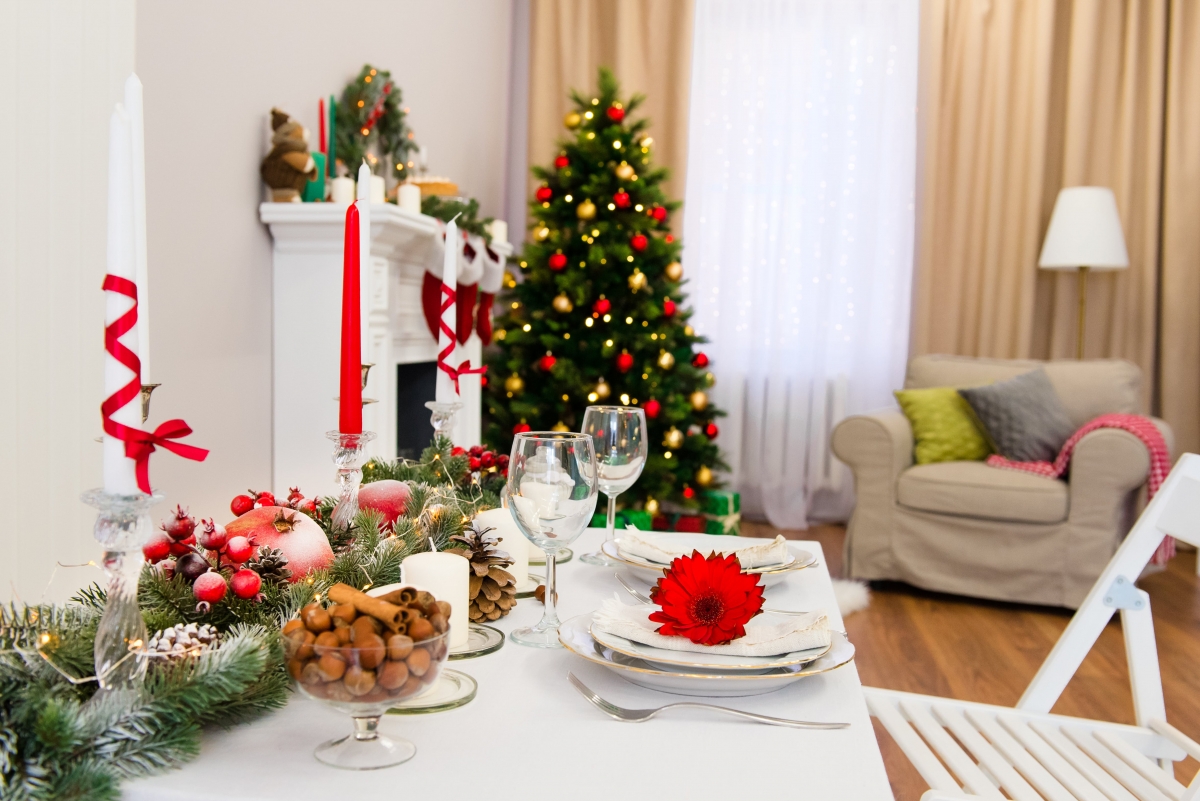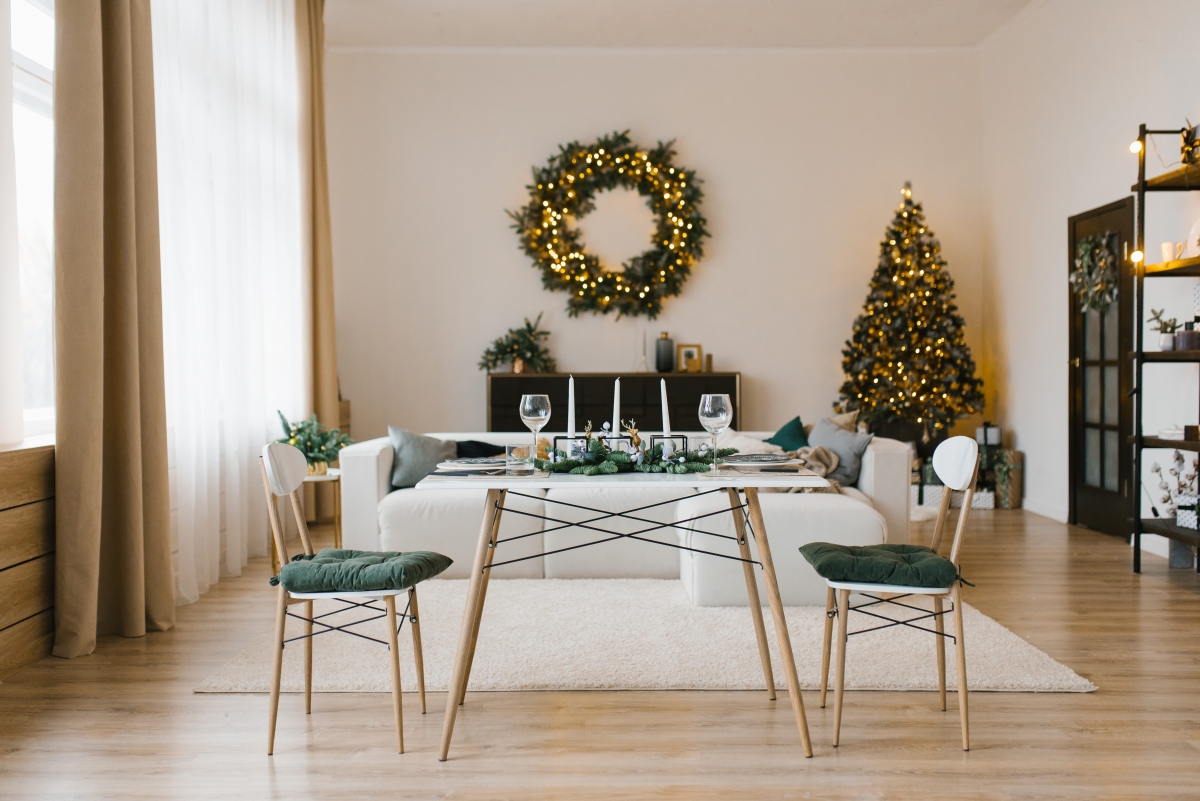 We love our gorgeous Florencia Table. Its elegant decorated legs and bullnose profile are a shame to cover, keep them on show and arrange your simple design a top this beautiful table.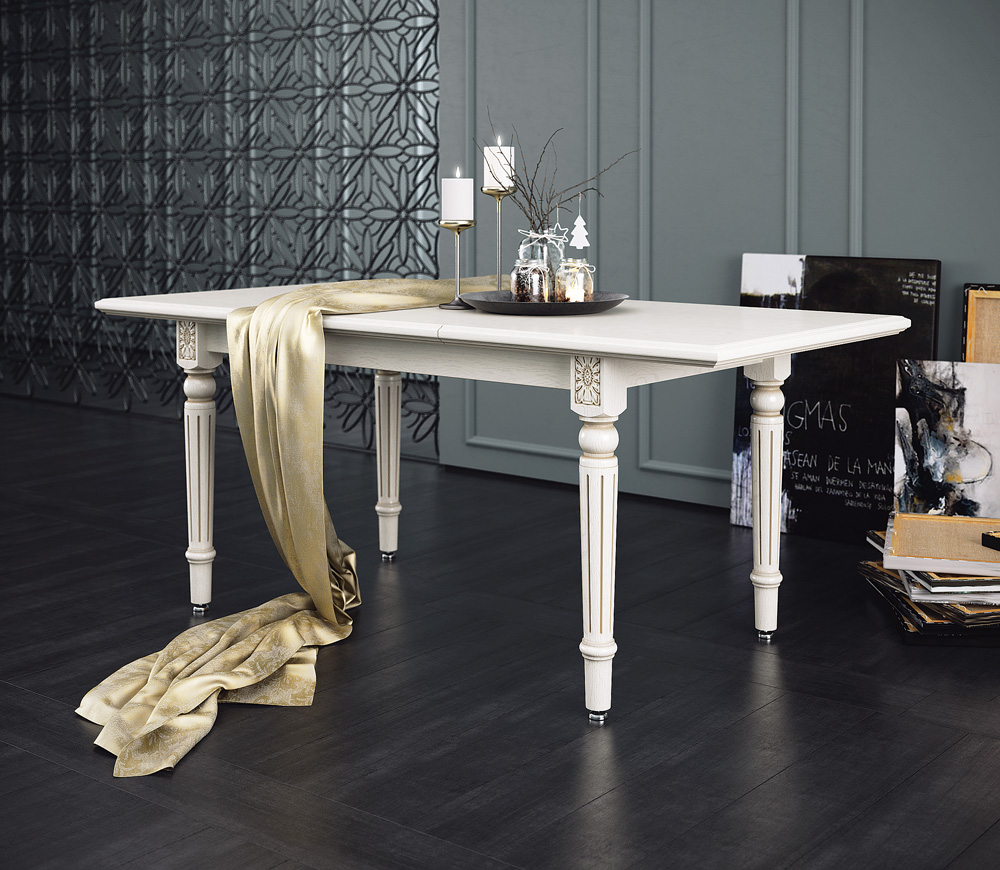 Have fun with your Christmas dining décor! We hope you feel inspired.