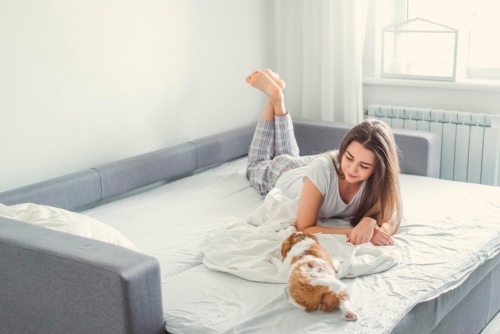 Discover the best and most stylish sofa beds to welcome your house guests and complement your existing interiors when you explore the trending pieces from Houzzera.
Surprise and delight house guests with stylish, real-wood sofa beds that are perfectly crafted for lounging during the day and unwinding into a restful slumber at night. Choose from a broad range of bold colours, clean silhouettes and luxurious fabrics, and discover practical sofa beds that transform at a simple touch. Whether it's for your guest bedroom or living room, Houzzera's collection of high-quality sofa beds will help you maximise your space and ensure all the versatility you need for contemporary living.
Make the Most of Your Space with a Corner Sofa Bed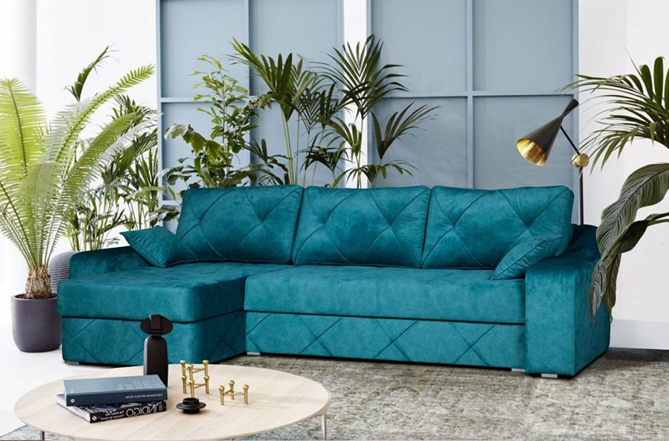 Find creative ways to maximise your space with a choice of corner sofa beds and modular corner sofa beds that are ideal for hosting house guests on an extended visit. No matter your living-room size, you can find the best sofa beds that fit snugly in the corner of your room and can easily be pulled out at a moment's notice. 
With the Jacqueline, you don't need to compromise on style or function, owing to its practical U-shape. This corner sofa bed comes in either a regal shade of violet, playful yellow or the more muted tone of grey — any of these options will make a stylish addition to your living room. 
Opt for the modularCarat model, which features a smart-loop mechanism that lifts the cushions into a horizontal position and transforms the sofa into a bed, along with a draw for additional storage space. Or go retro with the slightly vintage Mark modular corner sofa, which smoothly transitions from a sofa to a recliner at the simple pull of a loop.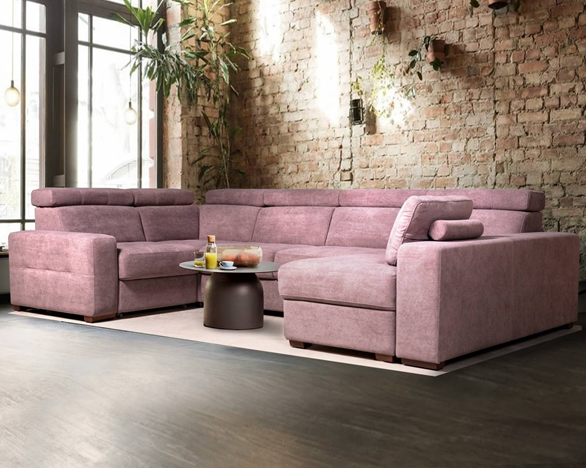 Karat Lux Modular Corner Sofa Bed
For a more traditional look and feel, you can't go wrong with the velvety soft Rodeo corner sofa or the luxurious Jaipur, which comes in buttery-soft chenille fabric for premium comfort.
Add Character with a Fabric Sofa Bed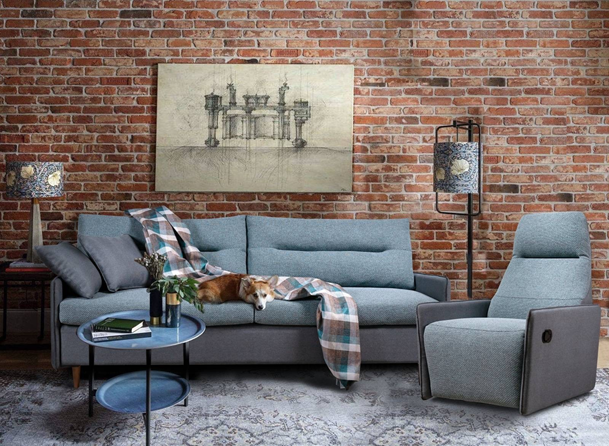 The upholstery of your sofa bed should be both stylish and comfortable to lounge and sleep on. Whether you opt for chenille or velour, you're bound to find the best fabric sofa bed to suit your taste.
Go for the Chelsi, which comes in a smooth, velvety texture and is small enough to fit in either your living room or guest bedroom as a two-seater. The Mercury and Simpatico are both constructed from slightly distressed materials whilst the Norton Eco and Mario keep things pared back with clean, simple fabrics that aren't too fussy or difficult to maintain. The Lima is another elegant option for those in need of a three-seater sofa bed.
Choose Practicality with a Leather Sofa Bed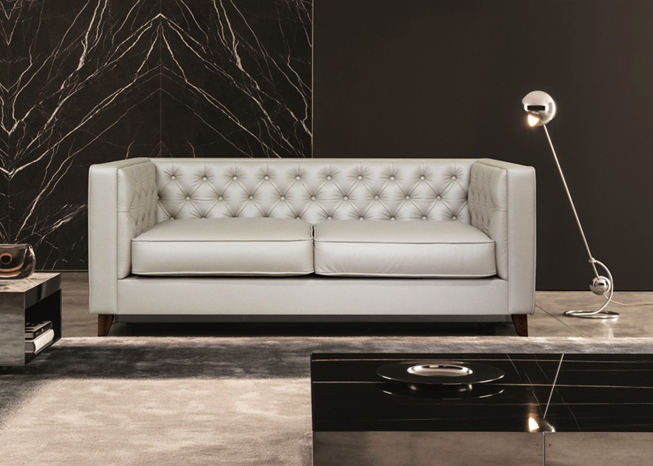 Not only does leather upholstery look great, but it can also withstand wear and tear from regular overnight guests. Houzzera's leather sofas are mostly made from eco-leather, meaning they're environmentally-friendly, durable and look great. Opt for a leather sofa bed like the forever-classic Chesterfield or Passage, both of which age well and are easy to clean after visits.
Show off Your Personality with a Stylish Sofa Bed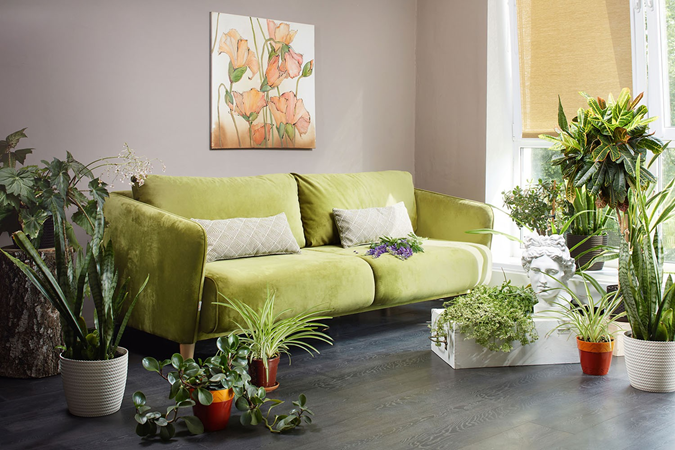 Discover stylish sofa beds, made and designed in Europe, that reflect your character and transform from a trendy sofa during the day to a cosy bed at night. Choose from a variety of styles including Scandinavian, classic, vintage, modern and luxury. Add some shape and definition to your living room with a loft-style sofa bed like the Bergen to host your overnight guests in style. Invite some Art Deco style with the Loki sofa beds, go retro with the Tofi Set or dare to go bold with the bright hues of the Provence. The Monterrey and the Kansas sofa beds are both elegant and functional whilst the three-seater Golf is nice and compact to sit neatly against a wall.
With real-wood sofa beds in a variety of styles, colours and fabrics, you're bound to find a stylish solution that is both comfortable and practical for guests.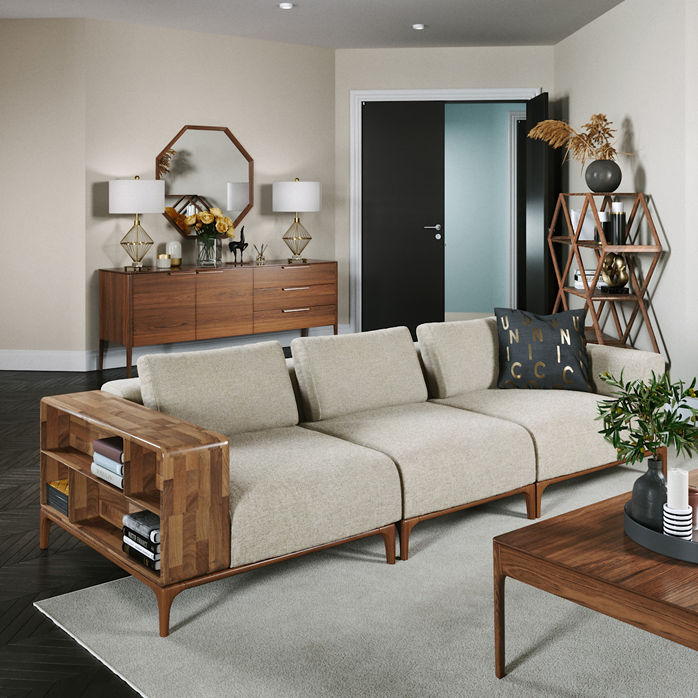 Find the best sofa beds in the UK, crafted from high-quality materials and made and designed in Europe, when you explore Houzzera's collection.